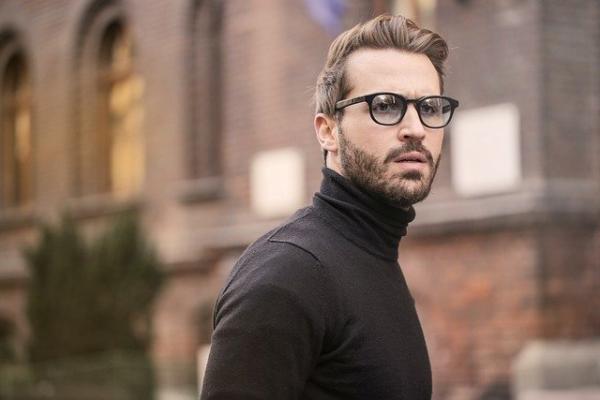 - January 5, 2022 /NewsNetwork/ —
Framing the Face: Picking the Right Frame This Summer
Eye wear is a functional solution for vision correction, and it is a way to express one's personality and sense of style.
Jacqueline Gattengo, a Smart Vision Optometrist at Eyes InDesign Bondi, provides a few tips for framing the face this summer.
It is important to remember that the frame choice depends on the prescription, as choosing a frame usually depends on the eyeglass function, weight and cosmetic appearance.
The frame of one's face, such as the geometry and proportion of facial features determine whether a pair of glasses or prescription sunglasses will suit. Stylists at Smart Vision Optometry "choose frames for clients that incorporate their character, personality and traits," says Jacquie.
To highlight the eyes and soften the cheekbones, choose frames that have distinctive brow lines. Rimless, semi-rimless and full rim frames all provide different looks, to complement different social environments, such as work and home. "Smart Vision Optometry's range of designer wear can transform a look from day to night," says Jacquie.
Choose a colour of the frame that suits the skin tone. Smart Vision Optometry, Bondi has a wide selection of frames to choose from. The sunglasses are hand selected from European and Australian brands.
Choose frames that suit your lifestyle. For instance, when working long hours on a computer screen consider a blue light filter, which protects the eyes from the screen light.
When spending time outdoors, such as mowing the lawn, trimming weeds or playing a sport, proper protective eye wear is important. Wraparound frame designs are best suited for sports, as it "protects the whole eye area and prevents loose particles such as dust from entering the eye," says Jacquie.
Glasses make an impression and show cases your personality. Ensuring confidence and comfort is considered at Smart Vision Optometry. The opticians at Eyes InDesign Bondi can help to find the perfect frames to suit your personality and lifestyle.
"The team of Smart Vision Optometry goes on annual trips to Europe, to source the latest trends in eye wear design," says Jacquie.
The prescription of the glasses influences decisions regarding the strength and thinness of the glass.
"Patients with a mild correction, there are usually few constraints when it comes to shortsighted for example, they will have no constraints when it comes to lens thickness," says Jacquie.
Patients who are heavily shortsighted, for example, the choice of frames will determine the best outcome in order to minimise lens thickness and weight. The choice range for frames is rather limited. "Small circular frames will minimise the thickness of the edges and plastic materials will also help mask thicker lenses," says Jacquie.
When choosing frames it is important for comfort and that the correct size is chosen. There are three measurements opticians consider: bridge distance, lens width, and temple length.
Bridge (distance between lenses) is responsible for supporting the frame and keeping it in place.
Frame width refers to the minimisation of the space between the temple and the arms of the frame. "Too much space in this area may be too wide to fit securely and may be uncomfortable to wear," says Jacquie.
The temple's length is often overlooked but it is important. If the temple is too short then it cannot be bent down behind the ears properly, in order to prevent the frame from slipping down.
Acetate frames provide comfortable support as they are lightweight and impact resistant, providing good stability and safety.
Metal frames are made from stainless steel metals. Metal alloys or titanium. Titanium features durability, flexibility and strength. It can also be less reactive for those with sensitive skin.
Wraparounds frames: Close-fitting wraparound sunglasses, reduce direct and reflected UV radiation, and block glare. Polarised minimises the glare, whereas wrapped lenses offers an all-round protection against sunlight.
The frames at Smart Vision Optometry achieve a specific look, and deliver a benefit that is durable and comfortable.
When choosing a frame, consider the "nose bridges and temple grips, which are non-slip, that keep the sunglasses in a stable position on the face throughout movement and when working up a sweat", says Jacquie.
The safest lens material for children is poly carbonate. It is more impact resistant than standard plastic lenses, and it provides UV protection.
Sunglasses are essential in protecting the eyes from glares and damaging UV rays.
Jacquie mentions the advantages of polarised glasses, stating, "the filtering of harsh glare, maintains a clear and comfortable vision." The colour also appears to be more vibrant and contrasting, giving you superior clarity and depth of vision," Jacquie adds.
Darker and tinted lenses can be helpful, particularly to those who are light-sensitive.
For those with myopic vision, it is best to avoid half-rim frames as this style of frame requires the lens to be grooved, and thus prevents the lens from being produced as thin as possible.
Being myopic (nearsighted), generally produces lenses with 3 characteristics; thickness on the outside edge of the lens and a thin centre, a base curve, and makes the wearers eyes smaller than they actually are.
In contrast, hyperopia (farsighted) also produces lens with three characteristics; "thickness in the centre of the lens and thin edges, steeper base curve, makes the wearers eyes larger than what they are," says Jacquie
Smart Vision Optometry clinics are located in Sydney. Book a Smart Vision Comprehensive Vision Skills Assessment or Advanced Eye Health Test for any child or adult by calling the Bondi clinic (02) 9365 5047 or the Mosman clinic (02) 9969 1600, alternatively book an appointment online.
Syndicated by: YDMA News.
Release ID: 89057743