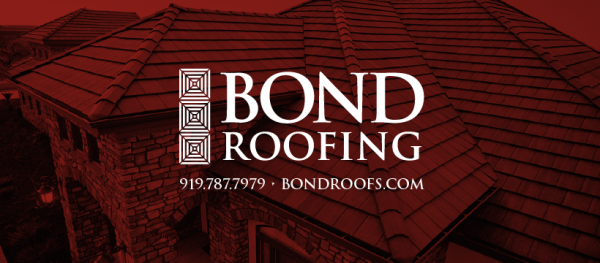 - May 25, 2021 /PressCable/ —
Bond Roofing Company located in Raleigh, NC has created a list of the top ways homeowners who want to be more environmentally conscious can go green with their roofs. Bond has over 15 years of experience installing roofs of all types, including the popular green options. This list is a product of those years in the field.
The list of all six roofing materials can be found on the company website https://www.bondroofs.com/6-ways-to-go-green-with-your-roof/.
One of the six on the Bond Roofing list and maybe the best green roofing type is metal. It is one of the most energy-efficient roofing materials on the market today. Unpainted metal will reflect more solar radiation than the common asphalt-shingle roof, which tends to absorb and hold the heat. Pre-finished metal roofs reflect even more and highly-reflective "cool-metal roofs" can reduce energy savings by as much as 40 percent.
According to Energy Star, Americans spend about $40 billion annually to air condition buildings, which is a sixth of all electricity generated in the US. Energy Star certified roof products reflect more of the sun's rays. This decreases the amount of heat transferred into a building and can lower roof temperature by up to 50 percent and lower cooling demand by 10 to 15 percent. The standing-seam metal roofing that Bond Roofing installs features colors that are all Energy Star compliant.
When discussing the reasons for creating the list, Jeff Bond, Owner of Bond Roofing said,
"Many people are finding new ways to go green, whether with transportation, food, energy use, or other products, but many people may not know that they can go green with their roofs as well. In fact, roofing choice has a lot to do with how much energy people are using. We created this list because green roofing is popular, and we want to let those who want to be environmentally conscious know their options."
There are many more environmentally friendly roofing options on the market and available from Bond Roofing Co. For more information on roofing options, call Bond Roofing at 919-787-7979 or click the link above.
Release ID: 89017155