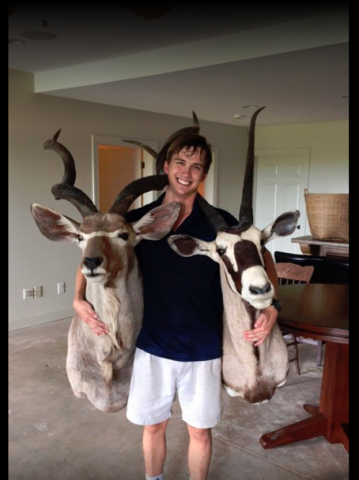 - May 18, 2017 /PressCable/ —
Bolt Movers of Auburn is celebrating their 4th Anniversary, which commemorates four great, excellent, challenging, amazing, profitable, and fantastic years in business. This is a huge milestone for the Auburn, Alabama-based Moving Company, which has provided moving services to people relocating, since 2013.
Bolt Movers Auburn got it's start in 2013 when founder Patrick and Stephen Bolton Saw an opportunity and an unanswered demand in the moving business. There was a huge market for moving in Auburn because it was a college town and there are over 20,000 students who are moving from place to place. Was inspired by another local entrepreneur who told Bolt Movers his story about starting a local bar that turned into being very successful. The business got started one day after a gym workout. There was an endless supply of employees due to all of the college students looking for work. All of the pieces were there for a moving company to succeed.
One of the earliest challenges Bolt Movers of Auburn faced was to find a steady source of work. At first, it was tough to keep the books filled with moves. There were many different avenues taken to steadily increase business. They sent out flyers and put up ads around campus. The most effective thing done was contacting local realtors and partnering with them to refer Bolt Movers to people that are moving. Another challenge faced in the beginning was the amount of competition. To compete with the established moving companies, offering better prices than they did.
While every business, of course, faces challenges, some, like Bolt Movers Auburn are fortunate enough to enjoy real successes, wins, and victories too. Once such victory came when seemingly against all odds, and with so much competition, they made the huge score that they were striving for. They were able to win the bid for a cross country move for a local professor at Auburn University. This move would help to spread their company's name around town and campus. This move also allowed them to show that they were capable of any type of move, big or small.
Patrick Bolton, Co-Owner at Bolt Movers Auburn was also quoted when discussing another big win. "One of the high points of Bolt Movers Auburn's history so far was Another big win for us is when we were able to buy our moving truck. Before, we were renting moving trucks on a daily basis. However, after years of making a good profit, we bought our very own moving truck. Being able to buy our moving truck showed us that we were doing well and were succeeding as a business. ."
Bolt Movers was founded by brothers Patrick and Stephen Bolton. Patrick says "We're delighted to be celebrating our 4 Year Anniversary. I believe the secret to getting this far in business today is simple; we always put the customer first because, without them, we don't have a business. It is important that our customers are happy too. That is why we always listen to our customers and hear what they really want. We know we have a good product because we encourage our customers to leave us a review. We hold very high standards for ourselves and our feedback speaks for itself.".
Bolt Movers Auburn currently consists of 10 employees and has big plans for the upcoming year. One of their core objectives is to become the best moving company in Auburn, AL.
Bolt Movers Auburn would also like to thank friends, customers and all its partners for their good wishes on this happy occasion.
More information on the business can be found at http://www.boltmovers.com/auburn-moving/
Release ID: 200817