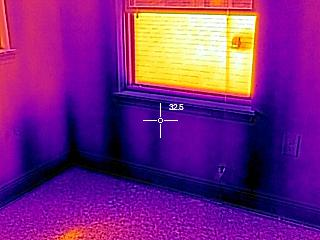 - February 8, 2019 /PressCable/ —
Boise, ID home inspection company Guardian Home Inspections announced the launch of its thermal imaging service in the city. Thermal imaging cameras are used to detect surface and sub-surface moisture, insulation leaks, wood damaging pests, and other anomalies.
More information about Guardian Home Inspections is available at https://home-inspector-boise.com
Advancements in thermal imaging technology and the portability of thermal handheld cameras has led to their widespread use by homeowners, builders, contractors, and home inspection professionals. Trade publication Sensor Online reports that thermal imaging is a "game changer" for industry professionals because it helps identify potential leaks, overheated wires, and energy losses without the need for destructive inspection techniques.
Thermal imaging is a first-stage detection technology that helps inspectors at Guardian Home Inspections identify potential problems with insulation, plumbing, electrical, roofing, and other systems where malfunctions or damage result in temperature variations. The company also provides full technology-assisted inspections of interiors, exteriors, all home systems, and radon testing with 24×7 appointment scheduling and same-day reporting.
Licensed Boise home inspectors use information about these temperature variations to diagnose potential leaks around water pipes and insulation gaps. The company's inspectors are trained to use this data to recommend other techniques such as moisture metering and x-ray imaging. Thermal imaging is particularly effective in early detection of heat signatures that may lead to mold formation.
According to Jason Hopkins, Owner and Lead Inspector for Guardian Home Inspections, "Thermal cameras can capture temperature anomalies and hazards before they cause long-term damage. We are pleased to announce the addition of thermal imaging capabilities to our existing suite of inspection services to help home buyers and homeowners safeguard their investment."
Guardian Home Inspections is a full-service residential inspection company serving Boise Idaho and the surrounding area. The company is headed by Jason Hopkins, a certified inspector, realtor, and member of the Idaho Association of Home Inspectors and The International Association of Certified Home Inspectors. The company's service area covers the cities and towns of Boise, Caldwell, Eagle, Meridian, Nampa, and the surrounding areas.
More information is available over the phone at 208-254-6460 and at the URL above.
Release ID: 480560