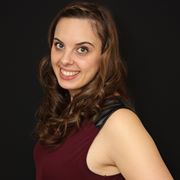 - October 27, 2017 /PressCable/ —
The benefits of sports massage therapy for athletes are many and Catherine Fillion Orthotherapeute is very proud to offer her new sports massage therapy at her private Orthotherapy and Massage therapy Clinic in Boisbriand, Quebec. Catherine is bilingual and has several years of experience in professional massotherapy in various clinics in the area providing sports massage (massage sportif) back pain relief, help with sciatic nerve problems, tendonitis, and capsulitis to name a few. The new clinic is conveniently located at exit 23 of Highway 15 to also serve people of Blainville, Ste-Therese, Rosemere and St-Eustache.
For more information please visit http://www.catherinefillion.com
Catherine is a professional massage therapist and is now catering to Boisbriand and surrounding areas' competitive athletes and weekend sporty people. She commented : " There are a number of maintenance issues and injuries that come with being the best at what you do, and sports massage therapy with, stretching, and range of motion care can help. I can help people prepare for the event of their life, recover from it, or maintain the great shape they are in already"!
Research has demonstrated that an athlete's peak performance may be dependent upon the proper use and application of sports massage. More than a treatment for injuries, sports massage produces overwhelming benefits for athletes physically, physiologically, and psychologically.
Sports massage is designed to prepare the athlete for their best performance, reduce fatigue, and relieve muscle swelling and tension. During physical activity—especially strenuous—muscle tension builds up in the body's soft tissues. Due to over extension or overuse, minor injuries and lesions occur in these tissues that can cause a great deal of pain and poor athletic performance. Sports massage helps alleviate pain and prevent such injuries that greatly affect flexibility, mobility, response time, and overall performance in athletic events.
Sports massage isn't just beneficial for sporty people! It is an effective therapy that enables the body to move more freely, alleviating muscular stress and maintaining an overall healthy physical state. Both athletes and non-athletes can gain physiological and psychological benefits sports massage therapy.
For people struggling to improve their physical performance or their general health, a sports massage could benefit them immensly. For more information about Catherine please visit : http://www.CatherineFillion.com
Release ID: 256299