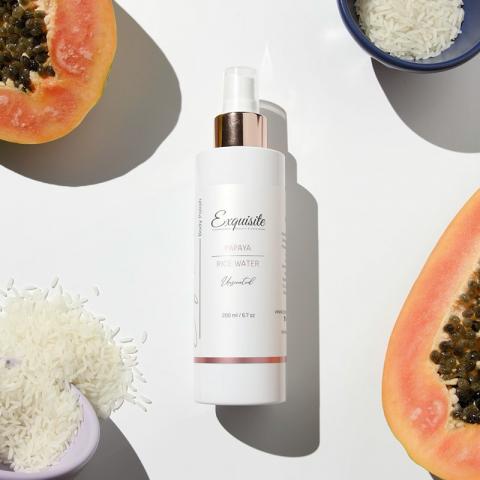 - January 30, 2022 /PressCable/ —
The recent expansion in e-comm products is in addition to the company's in-studio services that include permanent eyebrow enhancements, lip blushing, scar camouflaging, and more. All products at the Exquisite Aesthetics retail platform are natural and proven effective in resolving a range of skincare issues.
More information is available at https://exquisiteaesthetics.com/shop
Many of today's women are working on their overall health by going back to basics. This means a nutritious diet that fortifies the mind and body, and natural aesthetics products that nourish the skin. Specialists in permanent cosmetic solutions, Exquisite Aesthetics are helping their clients maintain their skin health by expanding services to offer a range of online products.
One of the most important parts of a nourishing skincare routine is the process of exfoliation. Exquisite branded Exfoliate is an effective, natural way to slough off dead skin for a refreshed and glowing complexion.
Made with active ingredients that include papaya and fermented rice water, Exquisite Exfoliate dissolves dead skin cells and removes dark spots, leaving skin looking smooth, bright, and even.
The company's Exquisite Glow is a powerful mix of alpha arbutin and kojic acid, agents which are known to slow down the production of melanin. The product is ideal for lightening hyperpigmentation and improving melasma. With the addition of licorice, Exquisite Glow moisturizes, calms, and smooths irritated skin for a firm, youthful, even-looking skin tone. Hyaluronic acid combined with other natural ingredients also provides nourishing hydration that is gentle enough for everyday use.
Busy professionals and students looking for an all-in-one skincare solution are encouraged to choose the Exquisite Beauty Kit. The kit includes three body shimmers, a body polish exfoliate, and the industry's best healing oil designed to treat stretch marks and scars.
All products are made with natural ingredients that include omega fatty acids, avocado oil, argan oil, vitamin E, and more.
A company spokesperson says, "We are dedicated to helping you improve your appearance, health, and self-esteem. Our products are natural, effective, and will help make the most of your at-home skincare routines."
With a recent expansion in services to provide online access to the best in natural skincare products, the team at Exquisite Aesthetics are helping their clients enjoy the level of luxury and pampering they receive at the studio so they can maintain their skin health at home.
Visit https://exquisiteaesthetics.com/shop to find out more.
Release ID: 89062167