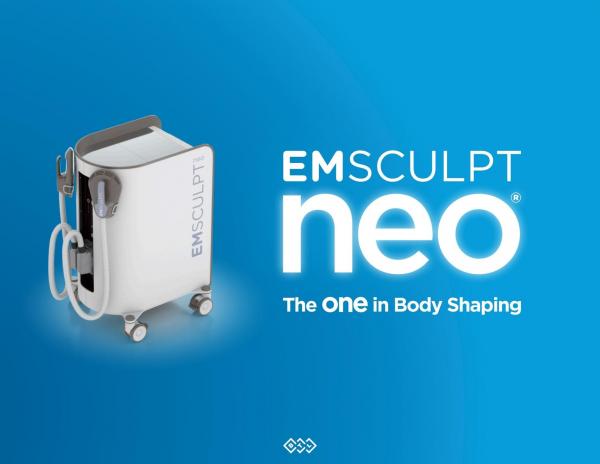 - October 20, 2020 /NewsNetwork/ —
BTL Industries has announced the launch of its brand new FDA-approved body sculpting machine, Emsculpt NEO. The device provides a non-invasive treatment that contours and shapes the body, using patented technology to burn fat and build muscle.
More information can be found at https://www.EmsculptNeo.com
This newly launched body sculpting device offers a non-surgical solution to reducing fat and toning muscles. There is no other device in the aesthetic field that treats both fat and muscle in a single treatment.
BTL Industries says that on average, the body contouring machine shows 30% reduction in fat and 25% muscle growth. The ideal candidate for Emsculpt NEO is anyone with a BMI of up to 35 who is seeking improvement in abdominal appearance, and strengthening, toning, firming of buttocks, arms, and/or calves.
The treatment itself is straightforward, with four 30-minute sessions separated by five to 10 days. There is no preparation or special diet required. Once the procedure in completed, customers can go back to their daily routine.
Individual providers will help customers create a treatment plan tailored to their specific goals. Emsculpt NEO procedures can cost anywhere between $850 and $1000 per treatment, depending on the customer's goals and location.
Emsculpt NEO builds off the legacy of its predecessor, Emsculpt. The original Emsculpt showed 19% fat elimination and 16% muscle growth. Emsculpt uses only high intensity focused electromagnetic technology (HIFEM) that stimulates and builds muscles, whereas Emsculpt NEO is cleared for non-invasive laser lipolysis (breakdown of fat) of the abdomen.
It's the first time in history that radio-frequency and HIFEM technology are combined in a single applicator. The end result is more fat reduction and muscle growth than any other gold standard product. This means that with Emsculpt NEO, the customer gets more technology, in less time and for less money, than with any other services or products, the company says. Emsculpt NEO is also available to more customers since it isn't bound to typical BMI restrictions (25 or less).
BTL Industries notes that the Emsculpt NEO procedure does not help with weight loss. The device is intended for body shaping, burning fat cells and building muscle.
Emsculpt NEO has been clinically tested for safety and efficacy through seven clinical studies on hundreds of patients.
For more information and details on the treatment, visit the link provided above.
Release ID: 88981225