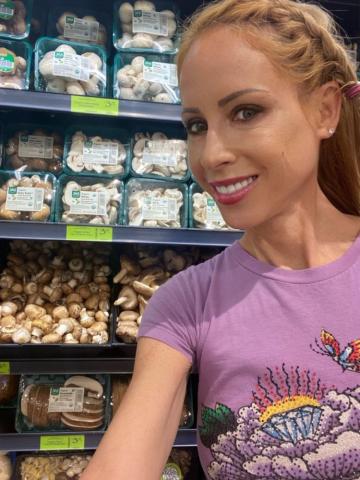 - August 18, 2021 /PressCable/ —
Daily Mushroom LLC has announced that they will be launching a new website https://TheDailyMushroom.com to help educate about the many ways mushrooms are changing our lives. Rachelle Ginsberg, the founder of this company, believes that mushrooms have been overlooked for too long as a nutritional powerhouse, and hopes that her site can bring awareness to how these fungi are improving people's quality of life. This site will offer information on mushroom nutrition facts and recipes, as well as tips for cooking with mushrooms at home.
Mushrooms are a good source of vitamin D, and also higher in essential minerals that most people are unaware of. For example, 100 grams of shiitake contain 2 mg iron, 20% of our daily requirement per day.
"It's hard to believe that mushrooms are such powerful superfoods when you haven't heard of them as such before," says Ginsberg. "That's what our site is for, it will be a place where people can learn about how mushrooms are impacting medicine and the many ways they can help with your overall health."
Ginsberg is an avid fan of using mushrooms in her daily diet and believes she could never go without them. She also plans to share with visitors some great ideas on how to cook them as well, such as spicy, crimini mushroom soup that will leave your taste buds wanting more.
"Mushrooms are truly wonderful food that can be used in many ways. If you consider them for even half of your meals for the week, you'll be amazed at how much better you feel and how much healthier you may get", says Ginsberg. The company is looking to make an impact on the world's health consciousness by educating individuals about the health benefits of mushrooms.
For people who are not familiar with them, or don't like to cook, learning how to incorporate mushrooms into their daily life can be a daunting task. Ginsberg hopes that this site will provide new recipes and ideas for cooking these fungi so that even the most novice chef can introduce more variety in their diet.
Release ID: 89042102