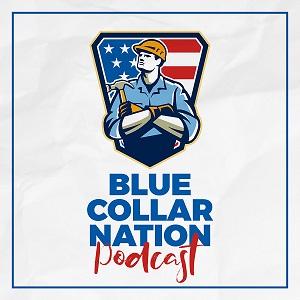 - June 18, 2020 /PressCable/ —
Blue Collar Nation, a podcast dedicated to making the lives of blue-collar service businesses better, along with co-hosts Eric Sprague and Larry Wilberton, today announces the availability of a video training course for blue-collar workers nationwide. Focused on the development of soft skills for service technicians, the video course is a continuation of Eric and Larry's dedication to supporting blue-collar workers in America after years of working in the industry themselves, which is more important now than ever during the health pandemic.
"With the nation beginning to re-open, blue-collar technicians will begin to enter customer's homes and businesses again and the quality of their soft skills and behavior will be crucial in ensuring the customer feels safe," said Larry Wilberton, co-host of Blue Collar Nation.
"As a John Maxwell Certified Coach and Trainer who is nicknamed 'The Tech Whisperer,' I can guarantee that our training products benefit field service technicians," said Eric Sprague, co-host of Blue Collar Nation, and Director of Education for MorningTechMeeting.com. "Larry and I are pleased to offer a course as a way to give back to this community during these uncertain times."
The Soft Skills video training course is now available through Eric and Larry's MorningTechMeeting.com, where other skill development video programs of theirs can also be purchased.
"I am the owner of two service businesses, and I can say that Eric and Larry's videos have increased my entrepreneurial skills and that they are an excellent resource for our industry," said Anthony Miklaszewski, a client of MorningTechMeeting.com.
Eric and Larry have years of blue collar service business ownership under their belts. They know, all too well, that running a blue collared business is not for the faint of heart. Just for that reason, the Blue Collar Nation training videos and podcast is dedicated to making the lives of blue collared business owners better.
For more information, visit www.morningtechmeeting.com.
Release ID: 88964019