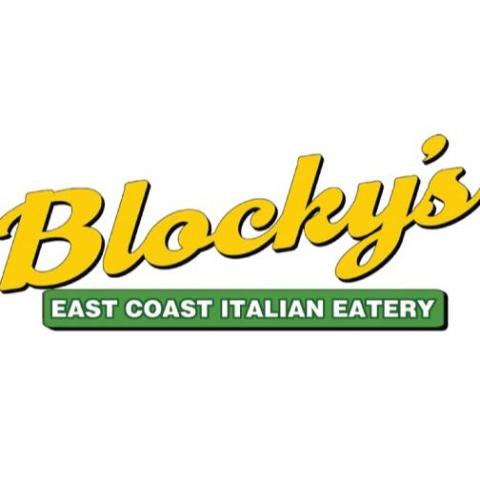 - September 1, 2021 /PressCable/ —
Loveland, Colorado-based Blocky's East Coast Italian Eatery, opened in 2021, is promoting its use of local ingredients and made-to-order menu items. The eatery offers a full menu of Italian fare, including family-inspired recipes and cultural favorites from the east coast of the US.
Many of Blocky's Eatery items allow customers to "build their own" masterpieces, including pizzas, pastas, and calzones.
Additionally, in the summer of 2021, Blocky's Eatery announced the addition and opening of their new outdoor patio, expanding their seating areas for customers.
The business, locally owned and operated by founder Christopher Talarico and located in the Orchards Shopping Center at 285 E. 29 th Street, Loveland, CO, boasts a substantial menu of authentic East Coast Italian fare, including pizza, calzones, ripiene, pasta, salads, subs, and family dinners for four that include salad, bread, and butter on the side. The family meal options are homemade pasta with meatballs or sausage, or lasagne. There are whole cheese and specialty pizzas available, "craft your own" pasta options, and "build your own" calzones. Blocky's Eatery offers delivery through DoorDash, Grubhub, NoCo Nosh, Uber Eats, and Postmates, in addition to take-out and dine-in options.
Founded by Pittsburgh, PA native, Christopher Talarico, who is of Italian and Irish descent, named his business after his grandfather, Anthony Blocky" Talarico, who took him for his first slice of pizza when he was a child. From there, Christopher worked his way through several roles in the food and beverage industry, eventually launching his life's dream to own an Italian restaurant and pizza shop.
Blocky's Eatery specializes in homemade and fresh ingredients, including making their own Italian Multigrain bread for subs, crafting pizza crust in the old 1920's tradition without rolling pins or metal screens, and washing and trimming locally-sourced vegetables daily for their made-to-order salads and pizzas. The eatery has a full list of domestic and imported beers, a wine menu, and homemade cannoli selection for dessert.
Blocky's Eatery also offers catering options for parties and corporate functions. With a full catering menu available, Blocky's is able to cater to party size and budget while delivering excellent quality food and several menu choices. Pasta trays which feed from 8 to 20 people are offered.
Catering specials are available, and large salads for 8 to 20 are offered. These include choice of Antipasto, Chef, Mediterranean, and Chicken Caesar.
Additionally, customers may order delivery online at thier website.
Release ID: 89040056