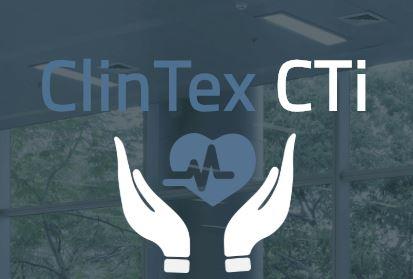 - September 16, 2018 /NewsNetwork/ —
ClinTex CTi is set to revolutionize the pharmaceutical market with its game-changing blockchain powered platform, offering a decentralized solution to the clinical trial process. It enables pharmaceutical companies to maximize end-to-end efficiencies through the use of smart contracts, data sharing, operational and clinical visualizations and predictive analytics.
More information can be found at: https://clintex.io
The site explains that ClinTex CTi aims to transform the health field through its blockchain powered clinical trial management solution. Its platform will significantly lower the cost of new medicines, while also increasing the speed of delivery to market for those who need them.
Visitors to the site will discover that ClinTex CTi is a distributed ledger technology platform for the clinical trials industry. Through offering a unique, end to end decentralized solution, it helps to improve quality and ensure operational improvements for clinical trials.
The platform can provide advanced clinical data review, insightful operational KPIs, and predictive data analytics along with machine learning.
One of the key benefits of the platform is that it helps to facilitate greater collaboration between sponsors and involved parties. The platform links sponsors together and enables real-time access to information.
This collaboration platform for clinical trials is one of the ways in which the CTi platform separates itself from other clinical trial tools on the market.
What's more, it brings machine learning to clinical trial management, capitalizing on the immutable nature of a blockchain ledger. Clinical trial key metrics can therefore be accessed easily to power bespoke predictive analytics algorithms.
With its perpetually increasing library of data analytics, the platform can facilitate the sharing of lessons learned across corporate boundaries.
ClinTex states: "We are delivering an intuitive blockchain-based platform solution to provide collaborative, self-service analytic solutions to the pharmaceutical industry. At ClinTex, our novel CTi solution will enhance clinical trial processes by providing tools to optimise Operational Efficiency, Clinical Data Quality and Medical Review."
Full details can be found on the URL above. Interested parties can get in touch using the contact details provided on site.
Release ID: 408094