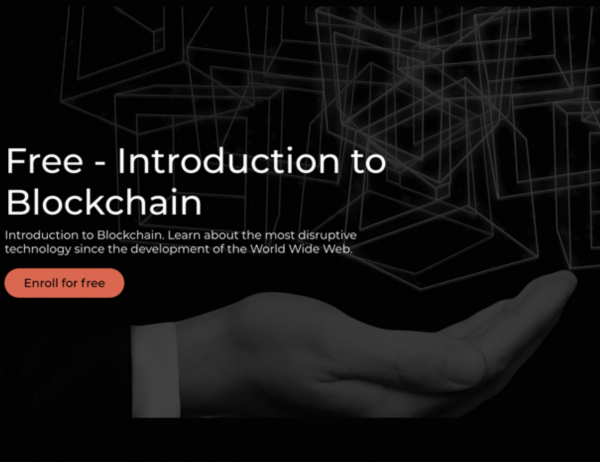 - September 29, 2021 /PressCable/ —
Online education platform LearnDay has announced the launch of a new introductory course on blockchain. The course is primarily taught in the form of explanatory videos.
For more information, please visit https://learnday.thinkific.com/courses/introduction-to-blockchain
The new announcement from LearnDay offers individuals from any background and country the opportunity to understand the basics of the disruptive technology that could potentially be a lucrative career option.
Blockchain, a digital record-keeping technology, is best known for being the backbone of digital currencies such as Bitcoin. However, its use cases go far beyond cryptocurrencies. With its decentralized nature and secure storage structure, blockchain is being implemented in multiple industries for purposes such as supply chain management.
LearnDay's Introduction to Blockchain course seeks to provide a strong foundation for individuals interested in capitalizing on the technology's potential. With professionals in mind, the course offers insights into job opportunities that could arise as companies increasingly look to hire individuals with knowledge about blockchain.
The course curriculum comprises of four modules. The first module is a simple introduction that covers the basics of the technology and its outlook. The second module consists of three lessons that explore the origins of blockchain and discuss where individuals can find blockchain jobs.
The third module enables students to test their learning with a quiz, while the final module offers learners the chance to explore further avenues.
Overall, the course will equip participants with the tools to identify an entry point into blockchain-related industries such as digital art, decentralized finance, and fintech. Upon completing the course, students can enroll in more advanced courses on LearnDay such as Ethereum Blockchain Application Development.
LearnDay's online platform aims to disrupt higher education by providing accredited training for regulated industries. With the new announcement, it is continuing to help graduates upgrade their skills for an ever-changing job market.
A satisfied participant said: "Very comprehensive, to-the-point, interesting and relevant case studies. Overall, I felt that the course provided a sufficient foundation to confidently enter this emerging market."
Additional information about LearnDay's blockchain course can be accessed at https://learnday.thinkific.com/courses/introduction-to-blockchain
Release ID: 89035495