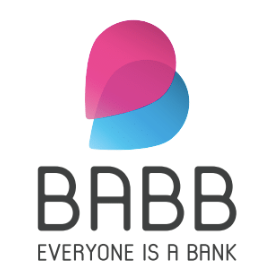 - January 24, 2018 /NewsNetwork/ —
A new blockchain banking service has been announced, called BABB, which will offer banking services to the millions of people around the world who don't have bank accounts. The new startup is looking for investors after a highly successful pre-sale event, with the release of the main token on the horizon.
More information can be found at: https://getbabb.com
The company hit the pre-sale hard cap and sold out of 10 million BAX tokens allocated for the pre-sale. The funds raised in this event take the company one step closer to the full creation of the decentralised banking platform for the micro economy.
Now BABB is gearing up for the main sale, where the full range of coins will be available, and is looking for investors to help take the platform to the next level.
Interested parties wanting to stay informed and register their interest for the main sale can do so through the BABB website. A sign up button is available at the top of the page, allowing them to get notified as soon as the sale hits.
BABB was founded on the principle of creating a fully decentralized banking system, with the aim of helping more people to use banking services everywhere in the world. There are more than seven billion people in the world, and over two billion of them are "unbanked" without access to basic financial services.
Without access to proper financial services, it means that people are reliant on cash, which makes it hard to save money, take out a loan, or send money where it's needed.
BABB stands for Bank Account Based on Blockchain. The company aims to use blockchain technology to offer a bank account to anyone in the world, offering game changing service and cutting the costs of banking drastically.
Based around a high quality, elegant smartphone app, users will get their own UK based bank account. The account will be easy to set up using a selfie and a passphrase, and from there the BABB bank account will open a new world of possibilities.
In addition to being beneficial for the account holder themselves, it will offer bonuses for retailers too. Retailers with their own BABB account will be able to accept payments and access funds instantly, without high processing fees.
Full details can be found on the URL above.
Release ID: 291592