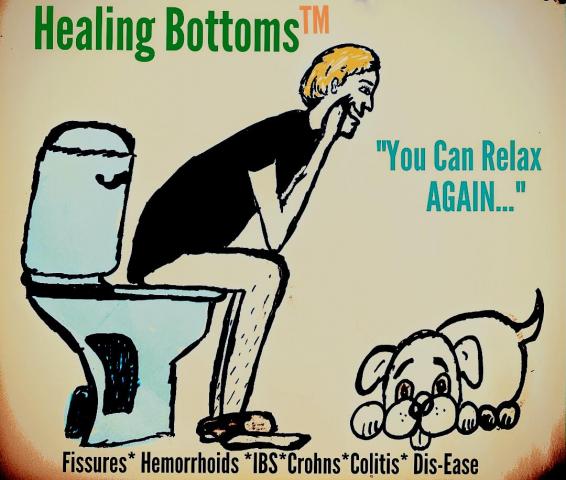 - June 20, 2021 /PressCable/ —
Healing Bottoms Corporation based in Chicago, IL, announces the launch of its all-natural turmeric suppositories. This is a treatment for the quick healing and relief of bleeding anal fissures.
For more information visit their website at https://www.healingbottoms.com/store/p1/HB%27s
With the launch of this new product, this company aims to provide customers with a natural and reliable method of relief from the painful condition of anal fissures. The formula is made of concentrated ingredients and the treatment focuses on a results-driven ideology.
Anal fissures and inflammation is a painful and embarrassing condition. People who suffer from this have difficulty on a daily basis and this condition can affect their overall quality of life. Few treatments prove to be completely effective in the long term.
The treatment provided by Healing Bottoms Corporation is 100 percent natural and effective. The suppositories contain a liquid Grade A hand-blended turmeric formula. They have to be stored in the refrigerator or freezer.
The easy-melt suppositories are effective in the treatment of any inflammation of the rectum. They are used for anal fissures, including cuts and tears. Swelling in the rectum cells and the walls of the colon reduces significantly within 48 hours of this treatment.
According to Healing Bottoms Corporation, the treatment is safe and painless. The product enables the treatment to take place at home. The package also contains sterile gloves and five cleansing wipes.
For those suffering from conditions such as constipation, irritable bowel syndrome, etc. anal fissures have a chance of recurring. The Max Turmeric Supplement from this pharmacy improves the whole body and especially digestive health, to prevent future difficulties. Turmeric is an antiviral, antifungal, and antiseptic product. It is also said to reduce bowel ulcers, polyps, and other infections.
For more than a decade, the Healing Bottom Holistic Pharmacy has been committed to providing its customers with the best in holistic health care products. The products are all the result of Medical Research and clinical trials and created in alignment with international regulations and sanitation requirements. Every shipment is inspected to ensure consistently high quality.
For more information visit https://www.healingbottoms.com/#/ or call them at +1-219-515-8219.
Release ID: 89028325