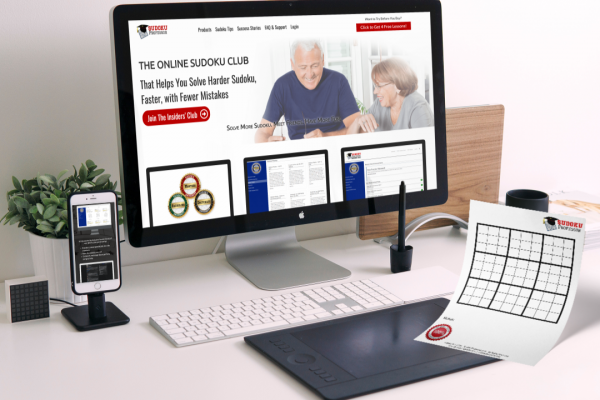 - November 18, 2020 /NewsNetwork/ —
A new update from Sudoku Professor includes printable Sudoku grids that players can use to solve puzzles using traditional pencil or pen and paper.
Players can download the puzzle grids for unlimited free use here: https://www.sudokuprofessor.com/blank-sudoku-puzzle-board/
Sudoku Professor has published multiple layouts for the playing grids, allowing players and solvers to complete 1, 2, 4, or 8 puzzles per printed page. These downloadable printouts have been in demand from Sudoku Professor.
"So many of our students just want to be able to copy a puzzle from the internet or a magazine, then take it to play in their favorite relaxation spot – which may not have an internet connection or the ability to plug in electronics." says Chad Barker, popularly known as the Sudoku Professor online. "And many players tell us how much they prefer to play with real paper – so the printable puzzle grids were something we thought made sense to share with the entire Sudoku community."
Sudoku is a popular game involving the digits 1-9 arranged in unique patterns across a large square divided evenly into 81 spaces. The rules require players to limit the placement of these numbers into 9 boxes, 9 columns, and 9 rows.
The game is regularly available in printed media such as newspapers or magazines and is widely available online and in app stores on mobile devices. Players from around the world meet other players through online communities such as the Player's Club from Sudoku Professor.
"It's a member's group that offers support to one another, helps each other get better at solving, and they get access to some pretty cool [sudoku solving] stuff," comments Barker. "Its been a rapidly growing community – and these puzzle grids will help us bring more players together for the fun of solving more Sudoku."
Sudoku Professor has been teaching members how to solve Sudoku since 2008.
More information about is available online at https://sudokuprofessor.com
Release ID: 88986171