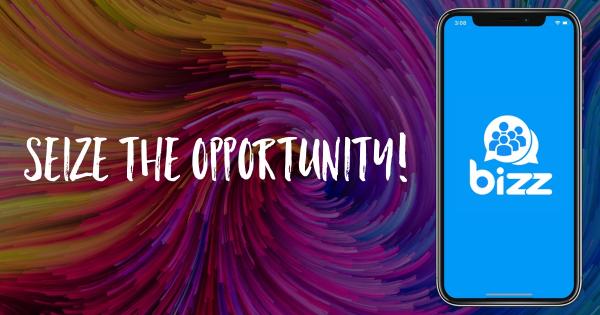 - March 26, 2019 /PressCable/ —
Bizz social media platform, announced today that the company has finalized negotiations with two global firms for master franchise agreements for all of South America and for Taiwan.
According to Eric Klein, CEO of Bizz, "In the coming weeks we will be presenting the two new master franchisees for the Bizz platform which will incorporate our new customized white labels. The first has a strong presence in the Taiwanese market, while the second will bring coverage across Central and South America. For those who have been following the progress of Bizz, this is truly an extraordinary development."
The custom white label update gives license holders the ability to operate on a special, custom-tailored Bizz platform branded specifically for them that's been optimized to meet the unique needs of their business and geographical region. Individuals using Bizz's white-label application benefit from all the state-of-the-art features and updates that Bizz has to offer as the platform grows and develops, in addition to a number of other special tools that will help them flourish in their specific market and industry.
Master Franchise/License Program Information
As Bizz continues to make waves in the global community, the company moves closer to its goal of becoming one of the top-five messenger platforms, joining the ranks of Facebook Messenger, WhatsApp, and WeChat. Investors that wish to capitalize on this expansion through the Master Franchise/License Program will be uniquely positioned to leverage the next big social media wave.
The program gives license holders 80% of all revenue generated in their designated region. That's $800 out of every $1,000 generated from:
– Individual franchise fees
– Advertising and sponsorship revenue
– Premium group purchases
– Group management services
– 4K media streaming
– Exclusive rights to regionally-produced content by Footprint Media Holdings, Bizz's parent company
What's more, license holders also gain exclusive rights to all regionally-produced content created and owned by Bizz's parent company, Footprint Media Holdings. This means that the more Bizz continues to grow and establish itself as the next generation of online communication, the more revenue license holders stand to earn—especially if Bizz becomes one of the top-five messaging services in the next five years, which is a goal the team is committed to reaching.
At the moment, there will only be one license holder per region, so interested investors are encouraged to apply as soon as possible.
Furthermore, by the end of the second quarter of this year the company will be announcing exciting new features such as:
– 24/7 audio-radio streaming inside Bizz groups
– 8K video live streaming
– Bizz Premium e-commerce system
About Bizz: Bizz is a next-generation messaging service that acts as an all-in-one digital ecosphere, bringing businesses, government agencies, friends and families together from all over the world to a fully-immersive social platform. Discover for yourself just how innovative Bizz is by downloading the app from Google Play or the iTunes App Store.
Release ID: 495006