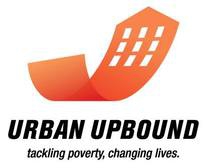 - January 26, 2017 /PressCable/ —
In cooperation with elected officials, officials from the IRS, New York State officials, Resident Association Presidents, religious leaders, and partners, residents of New York looking for the latest information on free Volunteer Income Tax Assistance (VITA) can attend the 12th Annual Tax Preparation Kickoff Press Conference scheduled for Friday, January 27, 2017 at 11:30 a.m.
Each year, the IRS joins partners nationwide to launch the EITC Awareness Day outreach campaign to ensure that millions of low-and moderate-income workers get the credit they deserve by taking advantage of the free Volunteer Income Tax Assistance (VITA) sites – including 20 run by Urban Upbound – and potentially receive thousands back in their tax returns. Like other VITA sites, Urban Upbound's Volunteer Income Tax Assistance (VITA) program offers free tax preparation assistance to people who generally make $64,000 or less, persons with disabilities, seniors and limited English speaking taxpayers who need assistance in preparing their tax returns. The free VITA sites are aimed to help qualified working families and individuals to take advantage of the Earned Income Tax Credit (EITC). This credit provides a particularly important lifeline in tough economic times and increases the qualified recipient's buying power and also creates a path to start a savings plan.
When asked about the reasons behind creating this event, the host of the event, Bishop Mitchell Taylor said:
"Urban Upbound is excited to kick off the twelfth year of helping low-and moderate-income New Yorkers take advantage of the city's Volunteer Income Tax Assistance (VITA) program. It's estimated at least 25% of those eligible for the Earned Income Tax Credit are unaware of the credit and don't claim the credit when filing their taxes. Each year, Urban Upbound has been able to expand it's reach and help public housing residents and low-income New Yorkers get back millions of dollars on their tax returns as well as introduce them to its comprehensive financial counseling and referrals to services to improve their quality of life.
The Urban Upbound website has full details about the sessions at this year's event. Interested parties can visit the website at: http://urbanupbound.org/.
Release ID: 164770