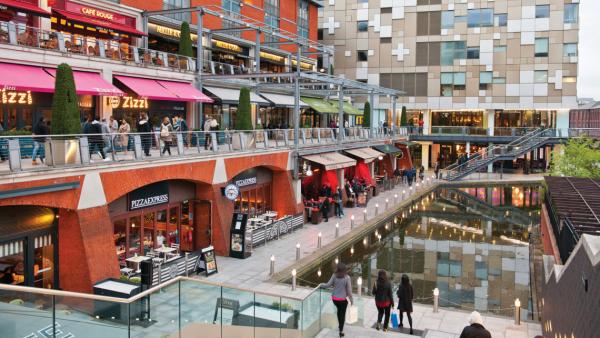 - February 26, 2019 /PressCable/ —
It is incomprehensible to think that the historical Brexit referendum of 2016, according to analysts at Landbay, a research buy-to-let platform, has managed to wipe out up to £1,806 off London Landlords' rental income.
Landbay suggests that rental growth yields are now 2.84% lower than expected, since the 2016 referendum. That figure could actually be understated, and in reality, nearer 4.15% lower.
If the higher figure is correct, that would leave London renters better off by up to £1,806 per year.
London's house prices have not faired much better either, with both stretched affordability and Brexit helping to cool the market. However, where London has fallen victim to the so called Brexit crisis, the rest of UK, primarily the bigger northern cities, have enjoyed double digit growth since the night of the EU referendum.
Since June 2016, Birmingham in particular has seen it's property market rise by up to 16% in various property sectors. An extremely compelling investment story has been building over the last few years where Birmingham is concerned.
It offers extraordinary long term capital growth to potential investors in the Birmingham investment property market, all of which is underpinned by strong fundamental economic principles and huge amounts of inward investment. It is for these reasons why investors are now turning away from London and focusing their attentions on Birmingham.
Birmingham is executing the most far-reaching city development project ever undertaken in the United Kingdom. It's big-city-plan is receiving billions of pounds of infrastructure investment, with new tram lines, office blocks, city centre living space and public squares all being created as the city is re-modelled.
The aim for Birmingham is to turn itself into a Cosmopolitan world-class international city, equal to London.
Prominent institutions such as; HSBC, Deutsche Bank, PwC, The Bank of England and UK Govt agencies such as HMRC, are embracing Birmingham's big-city-plan by relocating their core operations and head offices to the city.
These iconic institutions are raising the profile of Birmingham to new levels and focusing attention on the cities growing regional and national prominence as a geographical economic powerhouse.
Birmingham's International airport is also earmarked for expansion with increased 'direct flight' routes to all major cities across Europe.
HS2, the fast train connection between Birmingham and London, Europe's largest infrastructure railway project, is scheduled for completion by 2026. This ambitious project will see travel times between Birmingham and London slashed to just 45mins, increasing accessibility to jobs for City commuters, and supporting house price growth and strong rental yields for investors.
With 5 Universities, Birmingham has over 73,000 UK & Overseas students. The city has seen one of the largest increases in student retention rates in the UK. It is second only to London in its ability to retain its graduate population. The benefit of this is that newly arrived big city corporate institutions will enjoy a huge well educated local labour pool to pick from.
There is also good news for investors on the demographic front with under 25s making up 40% of Birmingham's population. The rental market is an expected winner as many of these youngsters do not have the deposits necessary, at this time, to purchase their own homes.
With the advent of HS2, the movement of top London based Blue Chip companies, Banks and governmental agencies to Birmingham, the cities property market and inward investment is set to continue forward for many years to come. This, in spite of the so called Brexit crisis.
Release ID: 485698