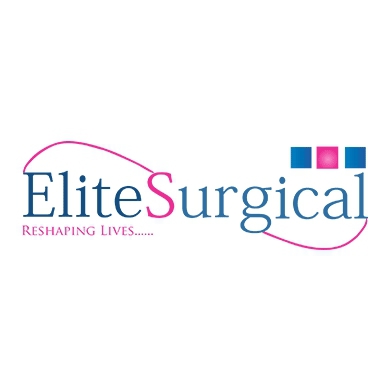 - January 20, 2017 /NewsNetwork/ —
Mr Sultan Hassan, who is a renowned plastic surgeon and Medical Director of a UK based cosmetic surgery chain called Elite Surgical, has launched a new clinic location in Birmingham, offering a full range of cosmetic surgery procedures.
For more information on Elite Surgical, visit http://www.elitesurgical.co.uk/
Over the past few years, there has been an ever growing demand for cosmetic surgery procedures for body and facial enhancement, especially for implants, liposuction as well as rhinoplasty.
The annual growth in the number of cosmetic procedures in the UK was over 13% in 2015 and has continued to grow in 2016. This has been published in a study published by the British Association of Aesthetic and Plastic Surgeons (BAAPS). More and more celebrities have undergone plastic surgery. Their public lifestyle has contributed towards promoting cosmetic procedures. The increased public demand has led to an increased number of clinics offering cosmetic surgery services.
Sadly, not all cosmetic surgery procedures are conducted in a professional manner. Exploiting aggressive advertisement and hyped up promotional offers, many shady clinics offer inadequate plastic surgery procedures, thereby putting the well-being of their patients in danger. While in some instances the errors can be repaired by a professional surgeon, there is always the peril of the damage to the patient being irreversible.
The major threat to patient safety comes from unaccredited surgical practitioners who gain access to clients not because of their skills, but because of advertised discounts and other enticing promotional campaigns.
During a Sky News interview, Mr Sultan Hassan stressed the risks posed by questionable service providers presenting unsafe and unreliable promotions: "We have been looking for the government to strengthen regulation around this industry, because at the end of the day patient safety is key. There are so many unscrupulous practices that really have no place in the modern healthcare system."
All procedures at Elite Surgical are solely carried out by cosmetic surgeons who have been fully accredited in the UK by the General Medical Council (GMC) and who have been entered into the GMC Specialist Register for Plastic Surgery. For more protection, all plastic surgeons at Elite Surgical are insured in the UK and are full members of the British Association of Plastic Reconstructive & Aesthetic Surgeons based at the Royal College of Surgeons in London.
The new clinic location of Elite Surgical in Birmingham is offering patients a full range of plastic surgery and non-surgical cosmetic treatments including fat dissolving injections (Aqualyx), dermal fillers and Botulinum Toxin.
Patients looking for rhinoplasty surgery (nose job) in Birmingham can have both primary as well as revision nose surgery, including nose tip, bridge and nostril reshaping, and, if required, also the correction of breathing difficulties.
Celebrities like Jennifer Lopez, Kim Kardashian and Nicki Minaj initiated the trend where fuller bottom has become the desired look for many women. The Brazilian Butt Lift is offered at Elite Surgical. This procedure of Fat Transfer to Buttocks has gained in popularity. The Birmingham clinic offers a full professional buttock augmentation surgery. The patient's own fat is liposuctioned from other parts of the body and then inserted into the buttocks to enhance their projection as well as volume. A 360-degree liposuction procedure is often performed together with the Brazilian Butt Lift to give the patient the highly desired hour glass figure. For even more treatment options, Elite Surgical can also provide buttock silicone implants to further enhance the shape of the buttocks.
Breast augmentation Birmingham: Cosmetic breast surgery such as breast uplift, breast implants, breast augmentation and breast reduction are offered to Birmingham patients interested in breast reshaping at the new clinic. The treatment makes use of several different surgical procedures and implants, depending on the patient's wishes. To watch a video with an example of a complex breast reduction undertaken by Dr Sultan Hassan on a UK TV show at Channel 4 called Embarrassing Bodies, follow this link: http://www.elitesurgical.co.uk/see-rachaels-breast-reduction-surgery-embarrassing-bodies
Interested parties can get more information on the website link cited above.
Release ID: 163079