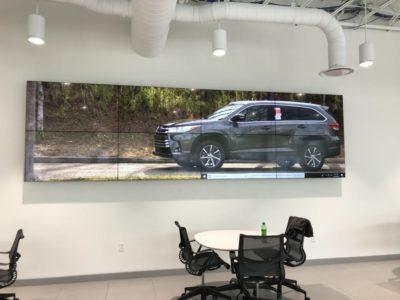 - October 11, 2019 /NewsNetwork/ —
It has been an interesting year for Sphere Home Technologies in Birmingham, Alabama. What started as a product launch that was meant to simplify the lives of local residences has evolved continuously to look completely different than it did at its inception. However, this evolution has only been positive for the company, and is a lesson to other businesses in perception.
Chris McDaniels, owner of Sphere Home Technologies, decided to brand a system that took many separate systems and combined them into one. "We launched Home Automation back in May," says McDaniels. "We found from our customer inquires and installations that people tended to start automating things in their home piece by piece, and by the time they got to us for more complex applications, they had multiple systems running off all kinds of remotes, apps, and hubs. It wasn't a very smart way to create a Smart home."
The problem came about because audio video technology comes with varying degrees of automation, from completely manual to 100% predictive based on a user's location and patterns. "People tended to do something simple like install motorized blinds, but when they saw the benefits and convenience, they came back for more. Next they installed an automatic sprinkler system or a doorbell camera, but by the time they decided to convert to a smart thermostat, they had all sorts of hardware lying around to control things. Home Automation allowed them to install the brain of the beast before the limbs, so that each limb was controlled from the same source," explains McDaniels.
The Home Automation product launch was a success and allowed customers to avoid unnecessary upgrades down the line when automating their home. To expand the concept to include office/corporate use, Sphere launched "Business Automation" in September. Says McDaniels, "Our customers loved the simplicity of the Home Automation system. When we found out that many of these customers owned their own businesses, naturally we asked what they intended to do to automate their offices. The funny thing we found was that the people who were automating their homes did not make the logical connection that it would also save them money for their businesses. As a result, we added the "Business" Automation product, which operates on a similar platform, but has additional features like multiple users and segregated access that are much more useful in a commercial setting than at home."
This division of the two products effectively segmented the offering, but again perception played a pivotal role in how Sphere marketed their system. As McDaniels adds, "We are lucky to operate in the field of technology, and therefore ensure we have access to it ourselves. We did some research to see how effective the addition of Business Automation was, and again were surprised. Many people were being exposed to our marketing and receiving our message, but it seems that when most people are looking to automate their business, they don't search specifically for that. It may seem like only a semantic difference, but potential customers almost always used the word "commercial" rather than "business.""
The team at Sphere took this distinction to heart, and have now swiftly changed Business Automation to "Commercial Automation." "In this digital world we live in, we need to be mindful as to what our customers are looking for when we put ourselves out there," says McDaniels, "it can often be the difference in being found on a search or not, which is critical these days."
To learn more about Home or Commercial Automation and what it can do for you, visit https://spherehometechnologies.com or call Sphere Home Technologies at 1 (205) 777-5626.
Release ID: 88927220