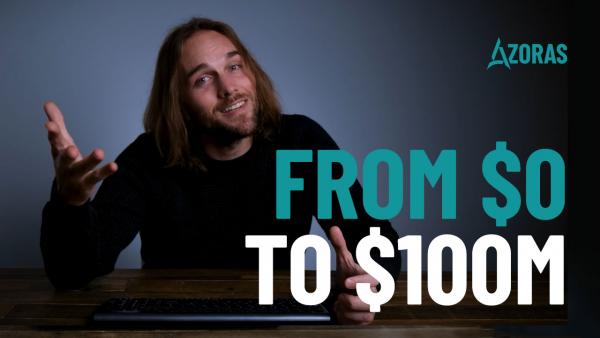 - November 8, 2020 /PressCable/ —
Azoras, a digital mortgage broker based in Norwich, England, announced the release of a new video interview featuring one of the UK's leading real estate investors, Yoav Tal, who talks about his journey in the construction industry and how he built a successful property portfolio.
More details can be found at https://www.azoras.co.uk.
Azoras is an online mortgage broker specializing in providing property buyers with an all-in-one mortgage platform to simplify and speed up the process of getting a mortgage.
Their newly-released video shares the success story of Yoav Tal, a real estate tycoon with a civil engineering background who has mastered the construction business from all aspects and created a construction company that generates a subtantial annual turnover.
Surveys show that activity growth in the construction sector and across the civil engineering industry dipped a little in October compared to the previous months. When most construction firms were slowing down, Yoav Tal managed to adapt to the current situation by launching a modular construction company that focuses on shortening construction time and taking cost-saving measures to improve profitability.
Azoras followed Yoav Tal's story closely to create a video that helps business people interested in joining the real estate and construction industry.
Unlike traditional construction companies, which can often take time to finish building projects, Yoav Tal shares that his new construction company specializes in creating and delivering modular construction technology – a technology that can accommodate tighter schedules and use efficient manufacturing processes.
With the newly-released video, Azoras continues to focus on the latest development in the real estate business by finding real-life stories that can inspire property agents and entrepreneurs in the construction industry to find their path to success. For more details, the full video can be viewed here: https://www.youtube.com/watch?v=wtIe3tyrTjY.
A spokesperson for the company said: "Azoras is where people who want to retire early come for tips and advice from experts in personal finance. Our online video channel is all about teaching you how to take control of your investments and give you strategies to build your own property portfolio."
Interested parties can find more information by visiting the above-mentioned websites.
Release ID: 88984779