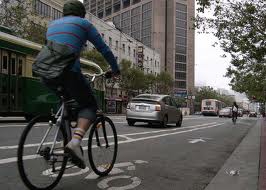 - October 30, 2015 /PressCable/ —
An important player in the bicycle tool industry is commending the city of San Antonio for recent efforts to increase the use of bicycles in the city. The SA Tomorrow effort is seeking input from the community to help inform its long term master plan with regard to bicycling. Residents are being asked to complete a survey for SA Tomorrow that will determine current bicycling habits, as well as identifying barriers faced by those who would like to increase their biking.
"Identifying barriers to bike use is the first step to improving bike infrastructure and providing an environment that's more welcoming to cyclists," said a company spokesman. "It's great that the city is seeking input from end users, and will result in improvements that encourage San Antonio residents to get out and be more active."
The company is a major distributor of tools and accessories for outdoor activities, including the ToolBeast 16-in-1 Multi Tool, which Bike Tool Industry Insiders Commens San Antonio Efforts to Increase Bike Use in City incorporates 16 commonly used bike tools into one pocket size case. The company sought input from the cycling community to determine which tools and accessories to feature for its product line, pointing to the need for user input in making such determinations.
"When you involve the community in your plans," the spokesman said, "your end product will be more usable and more utilized. That's no different whether you're talking about bike tools or bike paths."
City planners know that one in four residents of San Antonio rides a bike at least once a month for recreation or exercise, and 11% of residents commute by bicycle to work or school. They'd like to increase that number as part of the city's efforts to improve the overall health of the community. Statistics show that when cities provide more opportunities for people to be active, the health of the community improves.
It's not just individuals who benefit from increased bike usage, the company spokesperson continued. Cities with higher bike usage have less traffic congestion and better air quality, among other benefits.
The SA Tomorrow survey only takes a few minutes to complete, said Jillian Harris, the city's senior transportation planner. It asks questions about where people currently bike, how frequently they ride a bike, and what city improvements would convince them to bike more.
"The more input we get from the community, the better we can plan for them today and in the future," Harris said.
About: MJH Innovations is seller of quality products that make people's lives easier. It is their company philosophy that good products shouldn't cost a fortune, and they work hard to provide quality products to consumers for reasonable prices. You can find many of their products listed on Amazon Prime.
Release ID: 95521