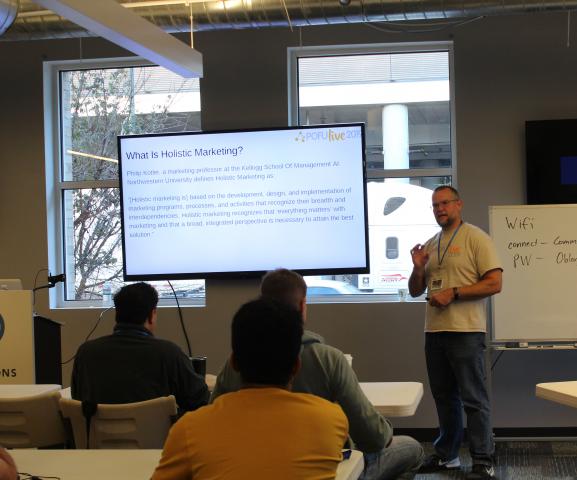 - July 30, 2020 /PressCable/ —
Big Bamboo Marketing has launched marketing services for tree service companies across the continental United States. The company specializes in providing targeted Search Engine Optimization (SEO) for any company that does tree trimming, tree removal, land clearing, stump removal, or emergency tree services.
For more information see https://bigbamboomarketing.com/tree-service-seo
Bradley Benner, owner, and hands-on operator of this SEO and lead generation firm launched this initiative after learning that tree service companies need help in their marketing efforts. He set about to create a digital marketing system for the tree service industry in his local area of Culpeper, Virginia. Now that he has been successful in developing an SEO approach in Culpeper he is offering his services to tree service companies around the country.
By utilizing the right keywords he can generate leads for tree service companies that target the ideal customer. Big Bamboo Marketing generates leads that attract jobs with the highest potential profit while presenting local tree service companies in the best possible light.
Bradley spent over a year developing the targeted tree service SEO marketing system for acquiring tree service leads. As a veteran online marketing consultant Bradley decided to help this neglected niche for two reasons. One was to help the tree service industry succeed and secondly because he loves trees. He believes that the health of trees is intimately attached to the health of the planet.
Big Bamboo Marketing treats each client like family. Its goal is to develop life long business relationships that are based on results. The company employs a unique combination of factors that are blended to produce the fastest results for the least amount of investment. Big Bamboo understands the seasonal swings in the tree service business and strives to deliver high quality leads to the tree service industry exactly when they need them.
The company is now accepting the best tree service companies in each local area. After qualifying for Big Bamboo Marketing's services, a local tree service company will maintain a top spot on Google's map three-pack in their area. This guarantees increased visibility, market domination, and a steady source of tree service jobs.
The company puts a unique assortment of digital marketing services together that include reputation marketing, lead generation, PR marketing, local (maps) SEO, video marketing, and content marketing.
A recent client raved, "We knew we were the best tree service in town but our message was just not reaching the customers. After we were accepted by Bradley we began getting high dollar jobs within the week. It hasn't stopped in the last 5 months and we are now having to buy new equipment and hire more help. Thanks!"
As nationwide tree service lead generation services are launched Big Bamboo Marketing invites tree service companies to contact them today at (540) 445-1765 or use the online form for an 11-second response.
For more information see the above URL.
Release ID: 88969458