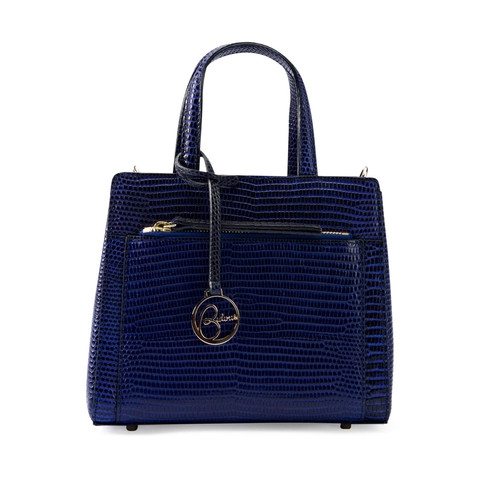 - November 13, 2015 /PressCable/ —
In an exciting and unique change of pace, online retailer of high quality Italian leather handbags and accessories "Bidinis", will be celebrating the launch of its Italian leather handbags by putting out a new line of stunning quality purses entirely Made in Italy on their newly designed website. It's reported the event will take place during the Southern Hemisphere's Spring/Summer season.
In a space where most competitors simply advertise on Facebook and fail to cause much of a stir, Bidinis has opted to be a little more exciting and unique with its launch.
Caterina Bidini, owner at Bidinis, says: "As a new fashion house in Sydney, Australia, we wanted to bring our experience and connections in the Italian leather goods industry to customers in Australia and beyond. We are on a mission to bring forward and redefine this contemporary idea of luxury worldwide. We designed our new website to give our customers the very best online shopping experience for high quality but affordable, Italian leather goods and accessories.
It will be an exciting opportunity and we're hoping the launch will spread the word about our gorgeous women's and men's bags and accessories in our new website designed for an easy and enjoyable shopping experience."
Bidinis has always thrived on the idea of standing out and their connections to the Italian tanneries and artisans that produce their bags ensures the final product is absolutely stunning and of the finest quality. Every single component of the bag is sourced in Italy from the most discerning craftsmen. From the leather to the zippers and every other part of the bag.
As Caterina Bidini says: "We combine the genuine luxury and elevated quality craftsmanship of Italian made leather goods at accessible price points. This makes our bags available to a wide range of men and women."
When asked about Bidinis Fine Leather Handbags, Caterina Bidini said: "We know it's going to be a hit because it brings stunning Italian leather handbags, wallets and accessories to the world through our new website. Anyone, anywhere in the world can now access the most beautifully crafted and fashionable leather goods.".
Bidinis Fine Leather Handbags is set to launch its new collection. To find out more, it's possible to visit http://bidinis.com/collections/all
For further information about Bidinis, go to their new website at http://bidinis.com
Release ID: 96570