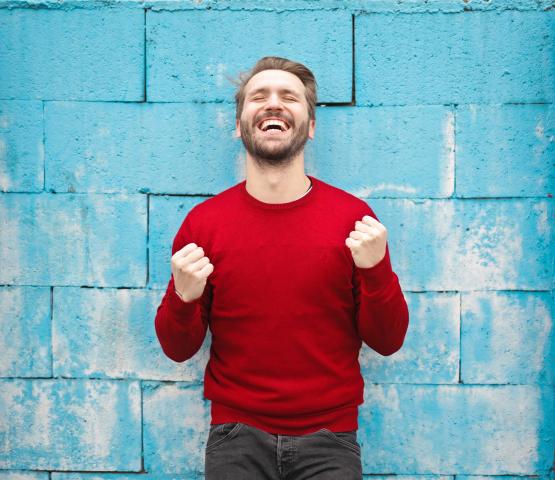 - June 27, 2020 /PressCable/ —
Earlier today BetYourselfBetter announced the launch of its new Health Tournament service. For anyone with even a passing interest in the world of Behavioural Health this new development will be worth paying attention to as it's set to shake things up.
Currently, with even a passing glance, any person will notice that most Health Betting challenges have competition formats that focus on short term, single event performance outcomes. The founder of BetYourselfBetter, David Hume, makes a point of saying "we are ushering in a new, more healthy, Behavioural Tournament format that will change the face of Health Betting".
David Hume continues "Where you'll always see our competitors doing the same old thing, we come to the table with a focus on helping our customers make a lasting change. Unlike Leaderboard or Biggest Loser-type competition formats that focus on short term performance outcomes, BetYourselfBetter's Behaviour Tournaments focus on recognising the players adherence to their chosen behaviour change plan, as well as the targeted outcome. We believe that 80% of success is about showing up and making an incremental change day after day, month after month, rather than a superhuman effort once in a while. We do it differently because we run Behaviour Tournaments. The beauty of these is that by charging an entry fee to join and getting players to commit to a minimum number of non-compliance forfeiture penalties (typically 5 strikes), the games use two proven Behaviour Science techniques of Loss Aversion and Relapse Management to make sure the player is maximising motivation and enhancing their self control. Ultimately this is going to be a huge benefit to our customers because the primary advantage of the Behaviour Tournament structure is that the player gets multiple chances to refine their approach and find a strategy that works for them, and it shifts the focuses away from unrealistic short term fixes and helps the player think realistically about what goals are achievable for them. It encourages a long-term behaviour change mindset. Other benefits include cash prizes if you stick to your goals longer than others, as well as the support and social accountability from a tribe of Behaviour Change warriors that share your specific goal."
Bet Yourself Better was established in March 2020. It is a new take on an old idea; the founder David Hume first suggested the idea to his friends back in 2008, when all of his friends were steadily picking up weight. "There were 8 of us – we had to meet at my local pub on the first Sunday of the month to stand on the scales. It was a £1000 buy-in and if you hadn't maintained your weight for that month £100 was deducted from your £1000 and distributed to those that had. It worked wonders for the group and was a lot of fun". "I did try to launch an online version of the game in 2013 [known as DisciplineXGames] but it came ahead of its time as without today's saturation of wearable activity trackers it died on the vine. I decided to mothball the idea and wait for the market to improve. As we were going into lockdown this year I knew everyone was going to be stuck at home without the usual social accountability prompts of the work, gym, and sports club environments, so I decided to spruce up the old plan and see if we can breathe some life into the service this time. I like to describe us as persistent start-up based out of London, United Kingdom, which is just launching." BetYourselfBetter has grand plans to become a globally recognised brand in the Health Betting market and the world leader in Behaviour Tournaments and Adherence Tournaments .
Currently, the closest things to Bet Yourself Better are companies like DietBet and Competish which provide health competitions predominantly focused on single event Leaderboard or Biggest Loser formats, which don't promote long-term sustainable change. BetYourselfBetter improves on these companies by promoting real change for its customers through the tournament structure as opposed to the one-shot effort promoted by its contemporaries that doesn't hold their customers accountable to a relapse. It's about finding your Behaviour Change tribe and making a lifestyle commitment reinforced by social (and monetary!) accountability. This alone is predicted to make BetYourselfBetter more popular with customers in the Behaviour Tournaments space, quickly.
BetYourselfBetter is available today – to find out more, the place to visit is https://betyourselfbetter.com
Release ID: 88965851