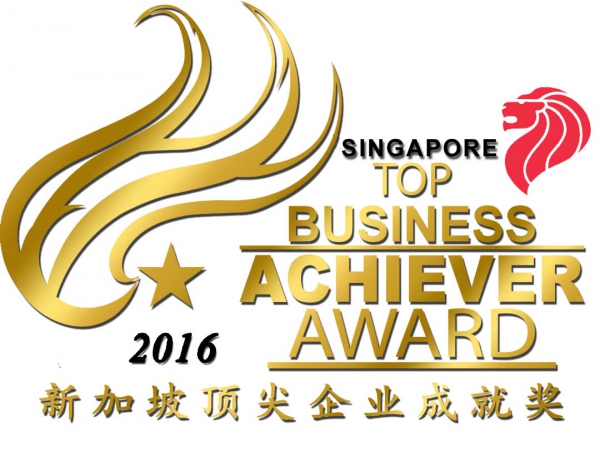 - April 21, 2016 /PressCable/ —
In times of intense competition and a saturated marketplace, it is all the more important to aggressively promote and brand one's business so that the company remains foremost in the minds of one's clients.
But for the 99% of the 190,100 enterprises in Singapore, options remain limited, as most of the traditional methods of promotion and branding either require deep pockets, or a huge marketing team to boot.
That is set to change, however, if Small and Medium Enterprises (SMEs) in Singapore are willing to embrace a new way of marketing and branding.
Corporate Business Group, a human resource training company, is inviting owners of SMEs based in Singapore to nominate themselves for the Singapore Top Business Achiever Award 2016.
To find out how one can nominate one's own company for the award, click here.
The award, given to eligible companies based in Singapore, serves to recognise the achievements and contributions of SMEs that would otherwise be hidden from the eyes of the public.
According to Ms Michelle Li, Executive Director of Corporate Business Group, the Singapore Top Business Achiever Award goes beyond just a medal and trophy ceremony given to those who have performed well in the commercial arena.
"It also serves to raise the profile of deserving businesses in this era of intense, somewhat cut-throat competition. With this award, companies would have effectively branded themselves as not just being distinct from the competition, but as trustworthy and reliable partners to their clients," Li added.
To find out how companies can nominate themselves or other deserving companies for the award, visit http://corpbizgrp.com.sg/top-business-achiever-awa….
About the Singapore Top Business Achiever Award
The Singapore Top Business Achiever Award exists to recognise firms and businesses that actively promote employee development and involvement in the workplace.
As such, this award is not just the purview of companies with huge revenue figures and profit numbers to boot, but open to all deserving businesses which have been exemplary in their quest for excellence in their chosen fields of enterprise.
Specifically, nominees are evaluated on the three pillars of entrepreneurship, skills upgrading and profile-building, all aspects of businesses that have been known to be trailblazers in their own fields.
As how Li would put it, a city set on a hill should not be hidden; and neither should deserving enterprises.
"To find out if your business qualifies for the award, send us an enquiry. You might have already made the mark, but until you make contact with us, there is no way for us to explain the eligibility criteria to you," Li emphasised.
To make contact with the organisers of this award, click here.
Release ID: 111578