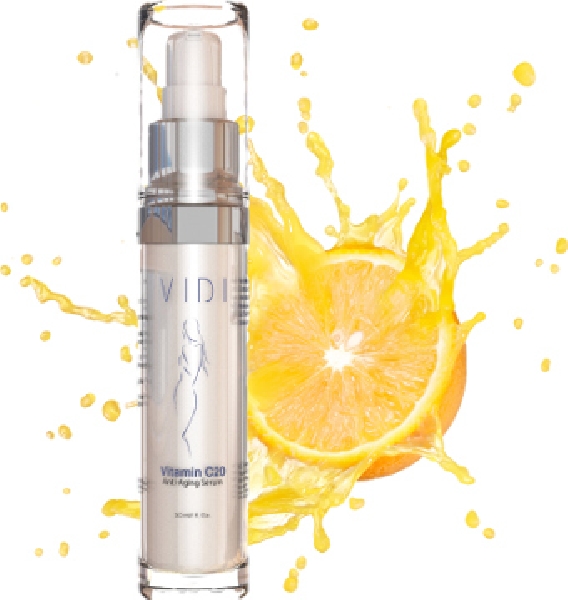 - July 31, 2014 /MarketersMEDIA/ —
Beaverton, United States – July 31st, 2014 /PressCable/ —

Over the last month VIDI Vitamin C Serum has gained a stunning 61 new 4 & 5 star reviews on Amazon.com from various and unexpected customers.
Betty D. a feisty 85 year old said "..After three weeks of using this "anti-aging serum," I do notice a minimal clearing of my skin, but best of all is the way my skin feels to the touch. This serum looks oily, but when you massage it absorbs immediately and feels so-ooo smooth… Like velvet…or satin…or baby powder.

Whatever… I love the way it feels; the way it makes my skin FEEL. As for LOOKS, I don't notice wrinkles diminishing, but I do notice a clearer skin with the few dark spots a shade or so lighter. It's not the fountain of youth, but it has made my skin clearer…"

While Vinny V., who describes himself as skeptical and "Giant tall, covered in tattoos", said "…after two weeks my face looks rejuvenated. I have to say I wasn't expecting that, and as I said from the outset, I'm a big old biker dude… But I'm going to continue purchasing and using this product because put simply, it works".
When asked for a comment Liz Cassidy, Co – Founder of VIDI, said "Most Amazon.com customers use reviews to assess whether a product has credibility and will suit their needs. The depth and insight of the reviews we have received in the last month has been quite surprising. Our customers are telling us the good, the bad, and also the ugly of our product – which is frankly refreshing"
She went on "I am astonished and gratified at the range and type of customers who are compelled to leave reviews for our Topical Vitamin C. We believed our customers would be mostly ladies aged over 35 – but the sheer numbers and types of reviews we have gained says that our face serum has appealed to so many more".
VIDI Vitamin Serum is available exclusively through Amazon.com and celebrating their 61 reviews with a 61% off discount coupon.
Contact Info:
Name: Liz Cassidy
Email: admin@VidiSkinCare.com
Organization: VIDI Beauty and SkinCare
Website: http://www.vidiskincare.com/
Phone: 702 751 8483
Address: 9450 SW Gemini Dr, Beaverton, Oregon
Release ID: 57325