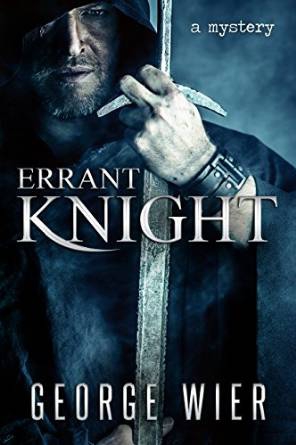 - November 6, 2015 /PressCable/ —
Once again, the prolific pen of bestselling novelist George Wier has produced a new Texas mystery book with his latest release, "Errant Knight."
Wier, a top 10 bestselling Amazon author, provides many twists and turns throughout the mystery and suspense novel now available through the Flagstone Books imprint. As the story goes, 10 years ago, Shelby Knight turned in his badge and put his gun under glass. Since that time there hasn't been a day he hasn't replayed the shooting death of Aiden Holloway in his mind. When a man kills another man, it changes him forever on the inside. While lost and adrift amid the pieces of his unreconstructed life, Knight is brought in for questioning regarding a recent murder. His own gun has been used in a cold-blooded killing—the ballistics match, he has no alibi, and the police brotherhood of which he was once a well-loved and respected member is now out to nail him to the wall.
Long after the press has dubbed him "The Black Knight," Shelby takes the fight for his life to the streets in the persona of a self-styled vigilante complete with armor, shield and sword. Only from behind the protection and anonymity of a medieval steel shell can he discover the truth before the killer strikes yet again. Haunted by disturbing dreams where he's killing people he's never met, wondering if his only friend is the killer, or if is there a hidden, darker half of himself keeps the character and reader guessing at every turn.
These and many other questions await answers in this action-adventure mystery crime book. Wier is a master craftsman and wordsmith when it comes to producing an investigation drama, hardboiled-detective danger thriller of a book.
Wier, who lives in Austin, Texas, with his lovely wife Sallie, was a top 5 finalist for the 2015 Kindle Book Awards Mystery-Thriller category. Wier writes crime, mystery, science fiction and steampunk novels. He's the author of the very popular Bill Travis Mysteries, along with numerous other books and short stories.
"Errant Knight" is available as a trade paperback, in eBook format and on Kindle Unlimited.
Release ID: 95987