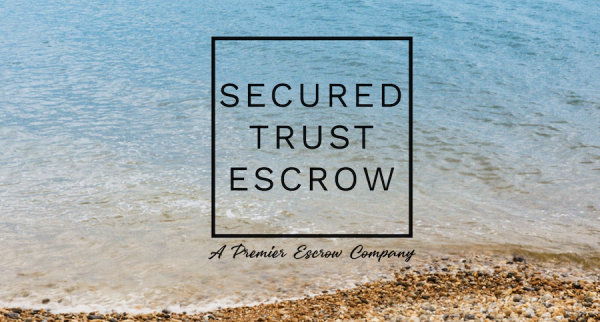 - January 7, 2022 /PressCable/ —
Being able to potentially take much of the risk out of a financial exchange can be something that hugely deters those with ill will, while also delivering an often much needed peace of mind. It is no surprise Los Angeles, California is an area where there's lively financial activity and a very big need for this kind of protection. The good news is that Secured Trust Escrow, a Los Angeles Escrow Company, has made it much less difficult to find assistance for non-biased/neutral support in safe exchanges of money with a full catalog of escrow offerings. The company, which is licensed under the state of California's Department of Business Oversight, recently celebrated the amount of positive feedback they have received for their Business Escrow, Bulk Sale Escrow, and Relocation Escrow services.
"We understand the complexity of a business escrow and a relocation escrow, including those that involve the Ellis Act requirements," commented a spokesperson from Secured Trust Escrow. "It's very important to understand the underlying escrow requirements for specialty escrows such as bulk sales, business sales, asset sales, transfers of stock and membership interests, franchise sales, etc. Additionally, when handling a relocation escrow, there are different languages that must be included in the instructions depending on whether it's a relocation escrow pursuant to the Ellis Act or when it's a private agreement between the landlord, tenant, and/or their attorneys. We are happy to provide escrow services for business brokers, landlords, tenants, business attorneys, and other professionals looking for a third party neutral to safeguard their funds."
Business Escrows cover a variety of types of transfers. Some are known as bulk sales, asset sales, some involve liquor license escrows, some are franchise sales. Additionally, depending on the type of transaction, some have notice requirements such as publication of the of the Notice to Creditors, to name just a few. Business Attorneys and/or Escrow Agents are often required in this area with an understanding of Business Escrows in California.
Relocation Escrow services from Secured Trust Escrow provide escrow accounts for landlords and tenants, when a relocation is underway. This can include evictions, legally required relocation, and voluntary relocation.
The company's professional team of skilled and experienced escrow officers is always ready to discuss how they can help and what escrow service may be most appropriate to meet a client's needs. The dedicated staff will always give 100% to make sure things run smoothly from the opening of an escrow all of the way until it is closed, fulfilling its requirements. Anytime during the process transparent communication is always available should any questions come up, large or small.
Reviews for Secured Trust Escrow remain consistently positive.
Chris H., from Los Angeles, recently said in a five-star review, "I am a landlord in Los Angeles and have used Secured Trust Escrow repeatedly with always great results. I have also used the company for other escrow services for business transactions. I wouldn't hesitate to give them a full recommendation. They can really remove a huge amount of stress and uncertainty."
For more information, please visit www.securedtrustescrow.com.
Release ID: 89058554