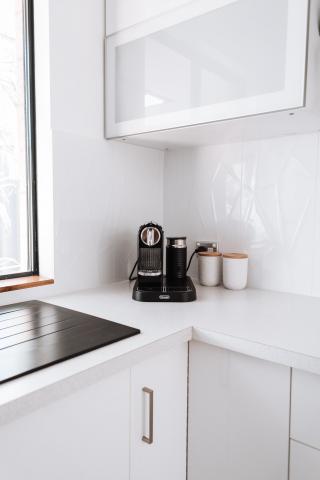 - May 21, 2021 /NewsNetwork/ —
A Kitchen remodel and a bathroom remodel can completely transform a home for the better. A big part of both remodels is changing out the cabinets to something not just new, but stylish and top quality. If paying retail prices and then adding on top the cost of a Kitchen Remodeler and Bathroom Remodeler, its clear this will be a big investment. The good news is another option is available. Nelson Cabinetry is a leading online resource for premium wood cabinets available direct at wholesale prices.
These can either be installed using easy to follow DIY methods, or the materials can be provided to a contractor to control costs and cut them out of their "middleman" fee. To help in the process the Nelson Cabinetry website features a free 3D Design tool. The shopper simply fills out a form and Nelson Cabinetry follows up with a 3D kitchen design. The combination of quality, price, and able design support seen the popularity of Nelsoo Cabinetry to skyrocket. They recently crossed the 15,000 order milestone.
"It's never been easier to plan out a kitchen remodel online and to order cabinets that will exceed expectations," commented a spokesperson from Nelson Cabinetry. "We have put our all into making sure using our websire is smooth and simple. Plus we are always ready to answer any questions."
Nelson Cabinetry specialize in both White Shaker and Gray Shaker all wood cabinets, that are absolutely stunning. A member of the team is always available for a free over the phone consultation.
Reviews for Nelson Cabinetry remain positive across the board.
Ben Kerber, recently said in a five-star review, "These cabinets were absolutely perfect. The quality control is over the top. They fit together seamlessly. Edi was awesome the price, quality, customer service was top notch, and they were delivered in a very short time on time. The quality of the cabinets was far superior then I expected. I would recommend Nelson Cabinetry to everyone thinking of purchasing cabinets, you wont go wrong."
For more information be sire to visit https://nelsonkb.com.
Release ID: 89017278