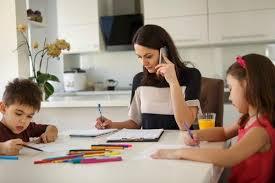 - April 7, 2021 /NewsNetwork/ —
Barbs Ventures, a company that specialises in supporting new business owners, has announced the release of a successful online business with training.
For more information visit https://www.barbsventures.com
This latest announcement will help aspiring entrepreneurs looking to work from home establish a successful online business, enabling them to achieve their lifestyle goals.
Unemployment has increased significantly as a result of the pandemic and subsequent financial crisis. In the United States, an estimated 9.93 million people are currently unemployed. Moreover, in March 2021 an additional 11.4 million were either unable to work or lost hours because their employer closed or lost business due to the pandemic.
At the same time, several countries such as the US, UK and Canada have seen a significant increase in the creation of new online businesses. Experts, however, warn that without proper support many of these start-ups will struggle.
Barbs Ventures' new online business program with training responds to these trends by providing new business owners with the support and guidance they need to succeed in the current economic climate.
The program provides aspiring entrepreneurs with in-depth training on establishing and maintaining an online business by leveraging automated software systems. Each webinar is delivered by seasoned mentors with several years' experience in the field.
In addition to receiving guidance from experienced mentors, those enrolled in the program are given access to a large, supportive online community made up of seasoned and new business owners.
The program is suitable for those with no prior technological or business experience. Barbs Ventures' team will help clients manage their online systems, write automated emails for them and teach them how to market their business.
The release of this new program is in line with the company's commitment to helping customers develop a successful online business that enables them to live comfortably. Moreover, Barbs Ventures has gained a strong reputation for its high-quality training programs and excellent customer service.
One satisfied client said: "My husband and I have owned a Pizza shop for 7 years – and during that time have barely had any free time together. We've had to work so hard to get any kinds of results. But after just 7 months into working online with Barbs Ventures our situation has completely changed."
For more information visit the company's website at https://www.barbsventures.com
Release ID: 89004020