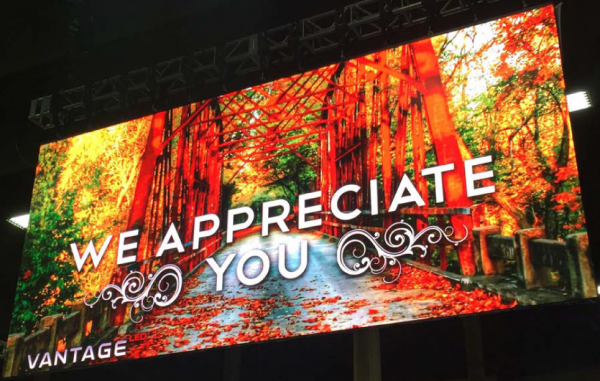 - July 21, 2020 /PressCable/ —
Best LED Signs LLC and Showcase Locators LLC has launched a new website, BestLEDSIgns.com as part of its nationwide campaign to establish premiere showcase locations for Vantage LED full-color digital signs throughout communities in the United States. Now more than ever whether it is a local business, government entity, church, or any nonprofit within any city the necessity to convey their message, pass on information on how to get what they need, and update the public on current status is critical to serving the society in general.
Building on over 30 years of combined experience and thousands of satisfied customers between them, they will utilize the new website, BestLEDSIgns.com to reach new customers in areas where Vantage LED is needing more exposure. Not only will these customers be able to benefit from industry-leading LED Sign technology and professional messaging to communicate with their community audiences, but they will also have the opportunity to take advantage of huge discounts, special " No Money Down " financing, and the best warranty in the industry.
When Ron Gither teamed up with Doug Bottoroff, they had a simple game plan to help expand the Vantage LED USA product line across the country; Put the customer first and rely on referrals for growth. With over 30 years of experience and thousands of happy customers between them, they teamed up online with Bestledsigns.com to help showcase their products across the US. Knowing that Vantage LED products are superior in design and quality with the best warranty and content package in the industry is one of the reasons they both felt it would be a great fit for their "customer satisfaction focus" policies. Educating the customer, keeping things simple, and always being available when needed are traits that both Doug and Ron had built their success on and plan to grow with.
" The reason we only carry the Vantage LED products is really simple. We only want satisfied, happy customers. With the ability to offer the absolute best warranty ( 7 years parts and on-site labor ), 7 years of custom content created by graphic designers, and a superior product, we never have to worry about customer satisfaction, or how somebody's display will look. " Since I always give my personal cell to every one of my customers, I am confident that the only calls I will receive are good calls.
Providing the best customer satisfaction and keeping things simple for the end-user has always been the main mission for both Showcase Locater LLC and Best LED Signs LLC as well as Vantage LED USA. As a team, these 3 companies will be able to expand and hire across the nation with the new website BestLEDSigns.com, while helping businesses or other entities communicate with their community and grow.
Release ID: 88969322