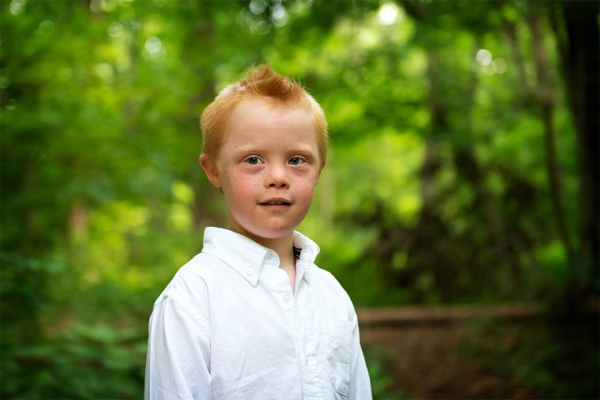 - September 6, 2016 /PressCable/ —
For the person looking for affordable, high quality children's portraits above what one would find at department stores, Louisville Kentucky can be a competitive city for photography as there are so many professional photographers in the area that offer kids, children portrait packages ranging from $100 budget photos to over $1000 for premium. The cheapest packages offered range from $100 to $150 for budget portraits, which greatly limits what the customer gets. Economy level starts at $150 and can go up to as high as $250. Normal packages average above $300. Surprisingly, there is a kids premium quality discount being offered this Autumn for only $99! No other professional quality portraiture even comes close to this deal.
To find out more, it's possible to visit https://www.facebook.com/DeanPetersPhotography/
Dean Peters Photography is offering an Autumn $99 Kids Portrait Sale that starts now. Dean Peters says, "I have setup a special system that I would like to showcase for residents of Louisville Kentucky. I have invested in an extensive range of profession equipment. The system is set up so that at the end of the shoot, I take an SD card out of the my camera (which has two memory card slots) and hand it to the client, so they have a permanent, full resolution set of proofs. Then they tell me which are their favorites and I do post production on them, so they look extra fancy. I remove distracting background elements, do teeth whitening, pimple removal, etc. So for the next two months Dean Peters Photography will be offering a $99 portrait sale on kids photography to celebrate this setup. My competitors charge around $1000 for this level of service but I will surpass their quality for only $99!"
Dean Peters, owner at Dean Peters Photography, says: "I wanted to try something new with an Autumn Sale, slashing my normal prices per portrait to just $99 for kids for the next two months. I specialize in portraits for adults, kids (including special needs children), canines, events, real estate and weddings. Through this sale I can really showcase my strengths over my competitors who overcharge for lesser quality portraits. I feel this is a problem because they don't give full resolution photos and Facebook resolution photos. I don't seek to profit from prints, so I can offer a better service than my competitors."
Dean Peters also said "I want to give my customers options that they can't get anywhere else. My customers often tell me that I'm the best photographer that they have worked with. They say that I'm super easy going, relaxed, and that they like how I capture flattering, natural expressions. Cutting my prices back so extremely for this Autumn $99 Kids Portrait Sale is a risk, but it's a risk I believe is worth taking because I believe new clients will quickly see what a great service I offer and spread the word."
Dean Peters Photography has been in business for 15 years, being established in 2001. Since Day 1 Dean Peters Photography has always aimed to inspire. "I love what I do and my customers can feel that."
Autumn $99 Kids Portrait Sale is available now. Portraits are shot at public parks, the client's house or the studio.
For further information about Dean Peters Photography, all this can be discovered at http://deanpeters.net/
Release ID: 131174