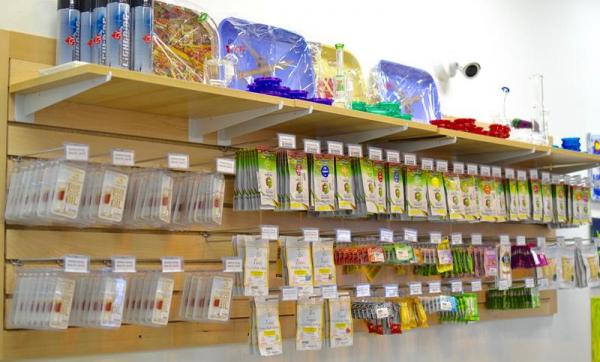 - April 30, 2019 /PressCable/ —
Colorado Springs, Colorado- There are many options available for dispensaries in Colorado Springs, The Dankery, the areas top location for medical cannabis understands the abundance of dispensaries means tougher competition. This is why the Dankery dispensary in Colorado Springs has the best selection, prices, and customer service of any other business in the area.
Perhapse one of the most popular menu items at any dispensary, (especially in Colorado), are the concentrates. Multiple varieties of concentrates are now offered at the Colorado Springs dispensary, which the company believes their patrons will absolutely love.
The selection includes; Bubble Hash, made with CO2 Extraction, CO2 extractions pull out undesirable particles like chlorophyll all while leaving behind the powerful cannabinoids and terpenes. CO2 is absolutely non-toxic allowing it to be a safe and desirable choice for patients. The Dankery says food and beverage industry was actually the first to make commercial use of its extraction abilities.
In addition to the bubble hash, the varieties of concentrates include Rosin and Dry Sift.
Some patients prefer the concentrates over the flower because of the power effects in smaller doses, however the dispensary does offer both options, including both Sativa and Indica strains as well as hybrid's of each. The Colorado Springs medical dispensary says the sativa strain, Blue Dream, is actually one of their favorites and was one of the first strains grown at The Dankery. According to them, this Sativa-dominant hybrid has a delightful scent which comes from its Blueberry parent. The strain has an extra high THC content which makes it an excellent source for treatment from a number of medicinal purposes.
The Dankery also offers a great selection of edibles. At the business located at 3745 Interpark Dr in Colorado Springs, medical patients will find that the dispensary offers a variety of products to appease every type of patient, from the new-comer to the strictest medical marijuana connoisseur. Medical marijuana edibles are steadily gaining popularity for various of reasons and effects. The Dankery offers the best edibles in Colorado Springs and their award winning team of culinary experts is always creating incredible edible recipes featuring sweet confections like Dankery Caramels.
The full menu can be found on the company's website, https://www.dankery.co/strains
Release ID: 507722