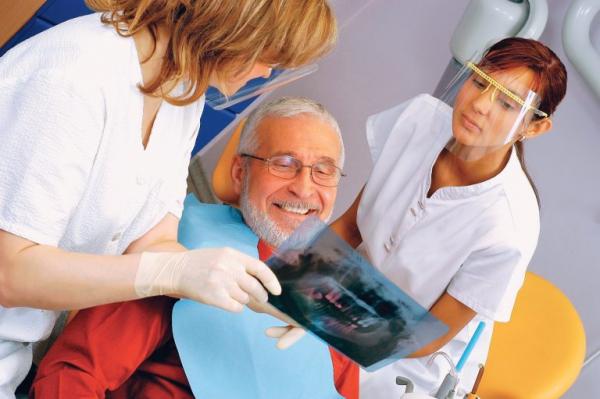 - November 20, 2018 /NewsNetwork/ —
Earlier today, Medicare Navigators announced the immediate availability of its new senior dental plans and rates catalog. The new plan finder tool helps seniors on Medicare identify the best, most affordable dental plans.
The new dental plan finder is available at: https://medicarenavigators.com/senior-dental-plans/.
"We created the new dental plan finder to help seniors, with all types of Medicare coverage, find and compare the top dental plans on the market," said D.Wayne Bynon, founder at MedicareNavigators.com. "Our system shows the most popular DSP, HMO, PPO and indemnity dental plans in all 50 states."
Original Medicare and Medicare Supplements don't cover routine dental care, and Medicare Advantage plans that do offer it have limited benefits. A recent study of Medicare Advantage plans showed that plans with dental benefits offer $700 or less coverage per year, falling way short of actual costs. The study surveyed nationwide costs on the most common oral health costs incurred by seniors age 65 and older:
• Root canal: $700-$900.
• Crown: $1000.
• Dental bridge: $500 – $1200+
• Dentures: $1275-$2750 per upper or lower denture plate.
• Dental implants: $1,700 per tooth.
Just one of these procedures exceeds the annual coverage of the dental benefits included in Medicare Advantage plans that offer dental. The situation causes seniors to pay out-of-pocket, beyond their budget, or go without the care they need for good oral health.
According to most health experts, it's nearly impossible to stay in good health if your oral health isn't what it's supposed to be. Numerous studies have shown a direct correlation between oral health and overall body. Seniors simply can't let their oral health slip and expect the rest of their body to remain healthy.
"In many respects, your mouth is the gateway to wellness. We're seriously concerned that most seniors enrolling in a Medicare Advantage plan with dental coverage will mistakenly assume that they are covered for the high cost of restoration work and the replacement of worn or missing teeth," Bynon said. "Our goal is to educate and present alternatives for additional coverage, complete coverage, and available discounts so that all seniors have the opportunity to maintain good oral health."
The new Medicare Navigators dental plan product catalog features a wide range of dental savings plans ranging in price from $125 to $199 for an individual and $179 to $299 for a household. Dental discount plans offer savings from 10 to 60 percent, depending on the procedure and dentist. Many DSPs also include vision and hearing discount benefits. Popular brand names include CVS, Aetna, Careington, Cigna and iDental.
The Medicare Navigators dental plan product catalog also includes dental insurance products from brand names such as Aetna, Cigna, Careington and Spirit Dental. Annual coverage ranges from $750 to $5,000 with rates as low as $38 per month.
To explore senior dental plans in your area, visit https://medicarenavigators.com/senior-dental-plans/ and enter your zip code.
Release ID: 446580