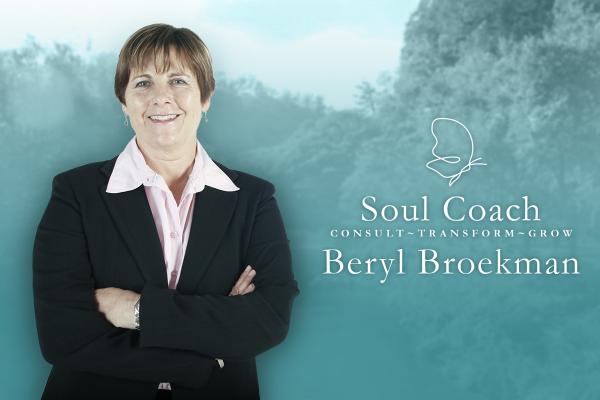 - March 30, 2021 /PressCable/ —
Life coach Beryl Broekman is pleased to announce the launch of her online coaching service Soulcoach. As a personal life coach, she helps her clients break free from harmful patterns and accomplish positive results in both professional and personal fields. Beryl helps people deal with destructive behavior patterns, limiting beliefs, toxic emotions like guilt and shame and finding someone's entrepreneurial spirit, among others.
For more information please visit Beryl's website at soulcoach.me.
Professional life coaching is composed of a solution-based approach to personal development, which can help make the necessary changes in areas that range from emotional wellbeing to changing career paths. Beryl employs innovative skills developed while studying energy healing courses.
Beryl not only guides her clients throughout the emotional aspects of the whole life coaching process but holds every client to a specific level of practical accountability to see goals through to fruition. Accountability is accomplished through a continuous dialogue in which the client's participation in implementing goals becomes automatic and natural. Working together in this way ensures that Beryl and the client can easily discern what works and what doesn't.
According to Beryl, "For me, life is all about adding value to other people's lives through empowering and motivating them to live their unique journey. I never miss an opportunity to tap into the energy of the primal force for guidance, using my gifts to heal the world one belief at a time."
Currently, Beryl holds different workshops and facilitates training to educate people on how to speak to their intuition consciously.
Beryl made the change to becoming a life coach when she experienced various life changes, such as toxic relationships, financial restraints, divorce, and health problems. "I always felt that my life in the past wasn't my real passion in life, but discussing life and spirituality with my clients helped me find my real path," said Beryl.
"After I decided to implement new techniques for change, it boosted my self-confidence and helped me live the life I have always wanted. Today, my job is to help other people change their lives and accomplish the highest level of professional and personal success."
Beryl aims to help other people change their lives. Just like in her own experience, one consultation is all it takes for her clients to be set on a different course of action and redesign their life.
About Beryl Broekman
For many years, Beryl Broekman has been helping people enhance the quality of their lives. As a life coach, she has worked with hundreds of individuals to boost their business, personal, and professional efficacy by lowering stress, improving focus, establishing balance, and accomplishing personal fulfillment.
For more details about Beryl Broekman and the services she offers, send an email at berylbroekman@gmail.com. Visit her website today at https://soulcoach.me/ to book a free consultation.
Release ID: 89003193