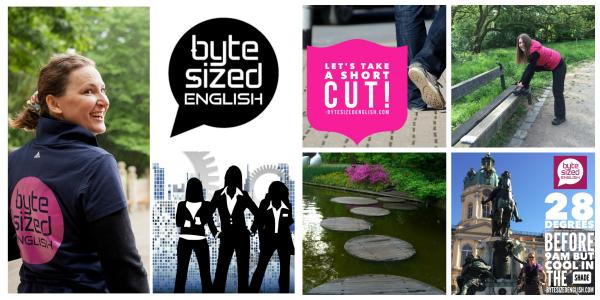 - March 29, 2018 /PressCable/ —
Berlin, Germany-based Byte Sized English, a business English training group, has launched 'Language Energy', a unique combination of combining language with fitness. Why? Well, this blended learning approach, according to research, is around 70% more efficient than conventional English Business training methods because the classroom is outdoors which stimulates the mind making it able to absorb and retain more information.
More information is available at http://bytesizedenglish.com.
The English language for many is difficult to master, however, when you walk and talk in English using the Language Energy technique retention is greater because the fresh air stimulates the brain, as does the change of scenery and movement. As a result, new vocabulary and grammatical structures are more accessible to learn with participants remembering more for longer.
By removing the boardroom and taking learning outdoors, energy levels stay at an all-time high. Participants in the Language Energy classes also feel invigorated with them better able to concentrate. Plus, participants get to use vocabulary, grammar and even pronunciation that they've just learned, which means that they listen, learn, and then put their understanding and interpretation of each class straight into action.
Overall, this form of learning gives participants flexibility, it also allows them to get into shape while they expand their knowledge. As a favorite way to learn English and getting out of the office, Language Energy is fun, interactive, and very different from conventional teaching methods.
Founder of Byte Sized English, Corinne Wilhelm, has taught English since the age of 16-years. As such, Wilhelm is passionate about learning and teaching languages as the cultural impact of communication never ceases to amaze Corinne.
When asked about Language Energy one student said, "Corinne has a way of getting us to relax. I am not sure how she does it; but when we are walking the words just flow."
To find out more about Byte Sized English and their Language Energy classes, phone 49 0 30 362 89 155 or visit https://youtu.be/dvfwARSR5JM.
Release ID: 321998