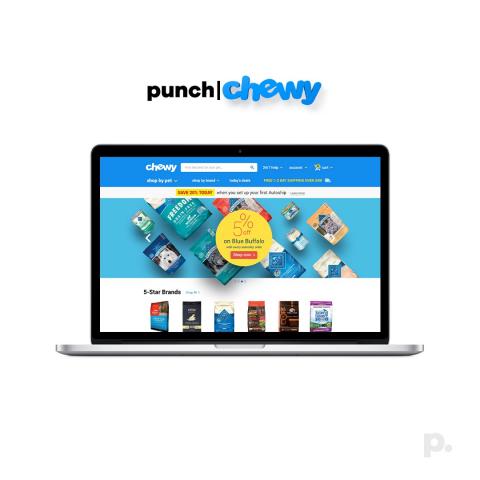 - January 27, 2021 /PressCable/ —
Punch, a full-service digital agency based in San Francisco, California, has launched an update to its range of services, which includes web design.
More details can be found at https://punch.cool/landing/design/websites
The newly launched update aims to provide a one-stop solution for all the client's web design needs, including webpage layout, content production, and graphic design.
Punch is a team of designers, engineers, and marketers dedicated to building better digital experiences. They are located in three offices (San Francisco, New York, and Lahore, Pakistan) and utilize the in-house talent to provide a full range of digital services, including engineering, design, and marketing.
Punch applies its outside-in thinking process to deliver superior quality design projects. They partner with their clients to achieve the desired result and ensure that business goals are exceeded.
Their web design process consists of three stages: discovery, work, and launch. During the first stage, the team works with the client to set the strategy. They will consider cognitive psychology factors, establish a timeline and spring schedules, create mood boards and wireframes, and conduct research and usability studies.
The team will then get to work to create a user-centric interface design. They cover project management, code and architecture setup, production and asset creation, competitive analysis, and everything that goes into the creation of a website design.
Finally, the team performs QA and testing, deploys the product, and provides documentation and maintenance guidelines. They will also make sure that the organization and its employees are properly trained to use and maintain the final product.
The latest launch is in line with the company's commitment to providing high-quality and professional engineering, design, and marketing services to clients in Berkeley and the San Francisco Bay area.
Punch was founded by ex-Google engineers in 2014. The company got its start in San Francisco, but it now operates globally with offices in San Francisco, New York, and Lahore, Pakistan. They have provided a wide range of engineering, design, and marketing services to over 200 clients. Some of the clients Punch has worked with include MedCerts, WODCast, KonMari, and Chewy.
A spokesperson for the company said: "We champion a boutique approach to product development. We have small teams, the best talent, and a horizontal management structure. The goal is to create a natural partner for your organization."
Interested parties can find more information by visiting the above-mentioned website.
Release ID: 88994649