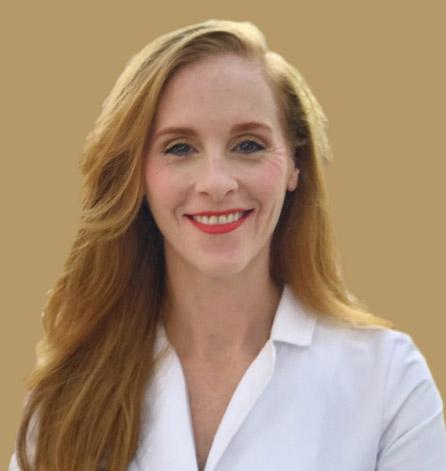 - January 20, 2020 /PressCable/ —
California Licensed Acupuncturists joins Bennett Acupuncture and Functional Medicine practice
Serving Fountain Valley and Huntington Beach, Bennett Acupuncture and Functional Medicine, https://bennettacupuncture.com/, is proud to welcome Shannon Lawrence, L.Ac California Licensed Acupuncturists. Lawrence joins acupuncturist, and functional medicine provider Dr. Stefanie Bennett, L.Ac, Ph.D., at the Bennett Acupuncture and Functional Medicine clinic practice of Fountain Valley and Huntington Beach.
Shannon Lawrence, L.Ac, MATCM is also an herbalist with a focus on Internal Medicine. Shannon has a deep understanding of all of the modalities of Chinese medicine, including acupuncture and its ability to support prevention, longevity, and it's integrative approach to working with western medicine.
She received her Master's in Traditional Chinese Medicine from Yo San University, graduating as cum laude and received a specialty in Qi Cultivation. Shannon completed residencies at the China Academy of Chinese Medical Sciences Institute of Acupuncture and Moxibustion in Beijing, Tong Ren Hospital, Beijing, China, Children's Hospital, Los Angeles and Being Alive, West Hollywood, CA. She was selected to observe and study under Dr. DaoShing Ni and Dr. MaoShing Ni at the Tao of Wellness, Santa Monica, CA and has studied pain and orthopedics extensively under Don Lee, L.Ac.
She is an Instructor at Yo San University. She is currently a Doctoral Candidate at Yo San University, completing and will be conducting a clinical trial of a Chinese herb for her capstone.
Shannon has extensive experience in controlling and supporting pain and autoimmune conditions, using Traditional Oriental Medicine but also enjoys all types of conditions. She is a firm believer that patient care involves using all tools available, such as acupuncture, herbal medicine, functional medicine, and nutritional support to achieve the best results. Shannon treats each patient uniquely and creates a customized treatment plan based on their specific needs. Shannon treats all ages and is one of the few Southern California acupuncturists with extensive training and experience in treating babies and children with safe and effective acupuncture protocols. Shannon is passionate about healing and believes everyone should have access to excellent quality care.
Dr. Bennett says, "We are excited to broadening our reach to the people of Fountain Valley, Huntington Beach and all of Orange County. Shannon brings advanced skills and services that will benefit each patient's unique needs. At the core of care is providing is the treatment to the whole person." Shannon joins Dr. Bennett in treating the body, mind, and spirit and not just symptoms."
There are several conditions that can benefit from Lawrence's treatment, including:
Frozen shoulder and tennis elbow, other common sprains and strains
Sciatica
Low-back pain
Osteoarthritis
Mental-Emotional:
Anxiety
Stress
Depression
Insomnia
Common Cold
Acute Tonsillitis
Respiratory System
Upper Respiratory Tract:
Acute sinusitis
Acute rhinitis
Acute bronchitis
Central retinitis
Myopia (in children)
Cataract (without complications)
Disorders of the mouth:
Bronchial asthma (more so in children and in patients without complicating diseases)
Disorders of the eye:
Acute conjunctivitis
Toothache, post extraction pain
Gingivitis
Acute and chronic pharyngitis
Gastrointestinal disorders:
Spasms of the esophagus and cardia
Hiccough
Gastroptosis
Acute and chronic gastritis
Gastric hyperacidity
Chronic duodenal ulcer (pain relief)
Acute duodenal ulcer (without complications)
Acute and chronic colitis
Acute bacillary dysentery
Constipation
Diarrhea
Paralytic ileus
Neurological and Musculoskeletal Disorders:
Headache and migraine
Trigeminal neuralgia (TMJ)
Facial palsy (early stage, i.e. within six months)
Pareses following a stroke
Peripheral neuropathies
Sequelae of poliomyelitis (early sage i.e. within six months)
Meniere's disease
Neurogenic bladder dysfunction
Nocturnal enuresis (bedwetting)
Intercostal neuralgia
Cervicobrachial syndrome
Release ID: 88943377