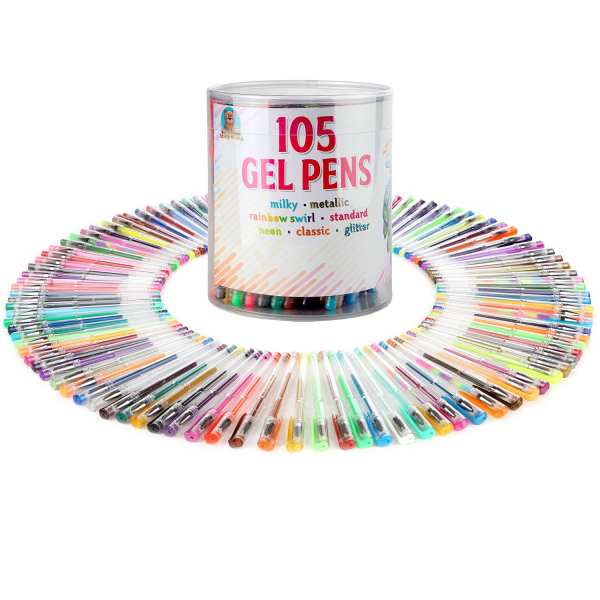 - December 12, 2016 /PressCable/ —
Teddy Shake launched their 105-piece gel pen sets just over a month ago. Since that time, these pens have become a top-seller on Amazon.com, who is the exclusive selling partner for the Teddy Shake gel pens. This week, company spokesperson Bailey Anderson issued a statement addressing the benefits of the gel pen set.
"We have created a wonderful relationship with Amazon.com, our exclusive selling partner," said spokesperson Bailey Anderson. "Through this avenue, our pens are able to reach customers around the world. Amazon.com handles the shipping of the product for us, so customers can order our gel pens at the same time they are ordering other gifts or items. Amazon Prime customers can receive those products in two days, which is unheard of during the holiday season. We know we have a quality product that is better than what else is on the market. We are grateful to Amazon and helping us get this pen to our customers."
The Teddy Shake pens are unique in that they contain 60% more ink over other gel pens. This means customers can use the pens longer. The pens are created with a special tip that prevents the pens from skipping or smearing while writing, and the pen does not leak through most papers. The colors of the Teddy Shake pens are vibrant and range from neon, metallic and milky varieties. When used on dark paper, the pens look especially bright.
The gel ink in the pen is acid-free, lead-free and non-toxic, making the pens safe for children ages 5 and over. This acid and lead free property make the pens perfect for use in scrapbooking or archival documents. These are also the perfect pens for adult coloring books, and for the popular bullet journaling.
The Teddy Shake gel pens are currently priced at $24.99.
About Teddy Shake: "Desiring to make the world a more colorful and creative place, we at Teddy Shake work every day to ensure you have the best gel pens sets on Earth. With hundreds of colors and various tones, we put our gel pens through massive Research and Development tests to make sure your creative flow never stops and your creations are always perfect."
Release ID: 153587