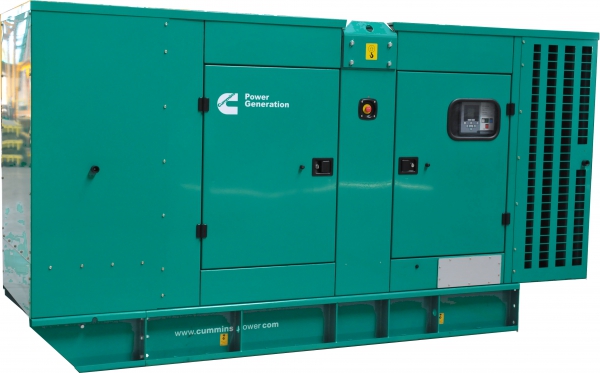 - December 16, 2016 /PressCable/ —
Benchmark Electric, LLC has been awarded a bid project to install a 175kW diesel generator for the Shelby County Sheriff's Drug Task Force Unit. The selection process was based on the best combination of professional experience, reputation, and price, according to bid documents prepared by the Department.
More information about Memphis-based Benchmark Electric is available online at http://www.benchmarkelectric.us.
David Richey, president of Memphis, Tennessee based Benchmark Electric, said the standby generator project will feature an industrial diesel generator manufactured by Cummins Power Generation. Richey said, "The Shelby County Sheriff Department needed a reliable standby power solution, so we reached out to Cummins Power Generation, a world leader in power generation products serving the marine, RV, residential, and industrial markets."
Cummins Power Generation industrial products are in use throughout the world at hospitals, airports, IT centers, and other industrial applications. The 175kW diesel generator for the Shelby County Sheriff is slated for installation in early 2017.
Benchmark Electric is the top performing residential and commercial dealer in North America for Cummins Power Generation and has maintained that ranking for the past two years. "Even our residential customers sing praises about the Cummins residential line of standby generators," Richey continued. "Reliability and performance are two critical factors in selecting a standby generator and the Cummins brand is highly respected by industry professionals and informed consumers."
Electric standby generator sales are on the rise nationwide. David Richey attributes the rise in generator sales to the nation's weak power grid and unusual weather patterns. "Memphis experienced an unusual straight-line wind storm in 2003," Richey said, "and the straight-line wind storm, nicknamed 'Hurricane Elvis', left tens of thousands of Memphians without power for days and, in some cases, up to three weeks. As new construction continues, the increased demand for electrical power on an already aging power grid is resulting in more frequent power outages in many areas of the nation."
The electric standby generator dealer sends its talented staff of technicians to factory training where they receive intensive training on the installation, service, and repair of standby generators. Benchmark Electric has installed hundreds of standby generators in a range of residential and industrial applications.
Additional information on electric standby generators from Benchmark Electric is available at the above mentioned link.
Release ID: 155050