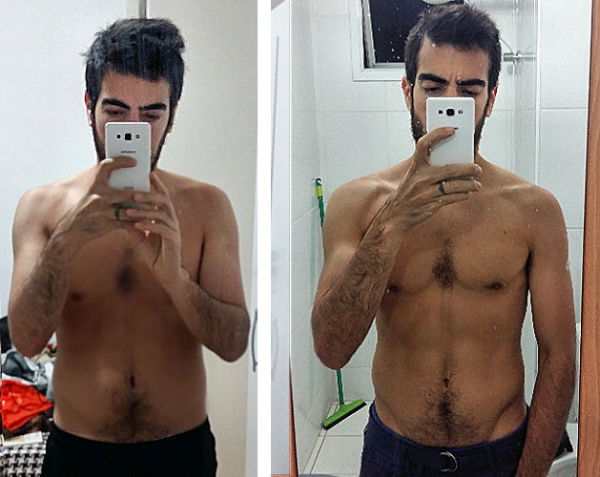 - January 4, 2017 /PressCable/ —
BellyProof LTD has announced a new upgrade to their popular weight loss program, BellyProof.
BellyProof 3.0 has multiple new features designed to make life easier for Skinny Fat body types:
Personalized PDF Engine – simplifies the complex science and create a unique step-by-step PDF for customers to follow, based on the individual circumstance. The feature customize individual timing to match the hormonal requirements, water and macro-nutrient intake over the program duration and lastly, it enables a customized experience in regards to sports nutrition including some cutting edge supplements.
Personalized Meal Planning Service – built with the individual dietary requirements by a team of professionals and in compliance with the program guidelines.
Easier Metabolic Structure – a better way to burn fat by creating the required hormonal conditions to break fatty tissue prior to oxidizing it. BellyProof 3.0 improves on the structure by controlling the demands on the central nervous system. Tension Flexibility System – a cutting edge approach to improving mobility. The system is based on distinguishing passive range (flexibility) from the active range (mobility) and tricking the nervous system to reduce guarding tension. The system allows for "instant" increase in flexibility, followed by exercises to take advantage of the new range through the reintroduction of motor control.
A full list of changes to BellyProof 3.0 can be found on the company website, https://BellyProof.com.
The changes in this weight loss program were bought about due to new research on the subject. As part of an ongoing effort to improve the user experience for BellyProof 3.0, customers can expect regular updates both now and in the future.
Jacob Nadav, Director, had this to say:
"We have worked hard over the last 8 months to upgrade every aspect of this hugely successful program. We are encouraged from the positive feedback received so far which allowed us to take this complex science and improve the way we deliver it to everyday consumers. We are confident that this will make weight loss easier, personal and far more efficient.We strongly believe it's not enough to work hard in the gym. We also have to work smart to get better results and BellyProof 3.0 shows you how to do it with as little fuss as possible."
Current customers interested in learning more about the upgrade can do so directly on the website at https://bellyproof.com. New customers can also use the site to purchase the latest version of BellyProof 3.0.
Release ID: 158594