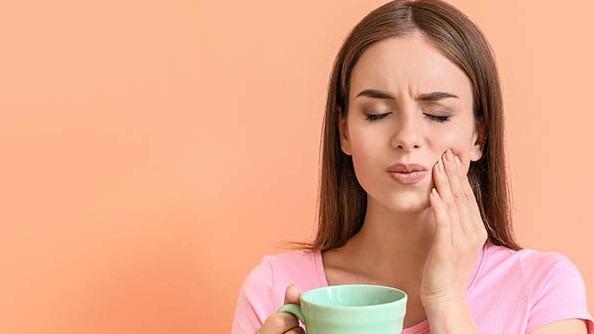 Houston, United States - July 2, 2023 /PressCable/ —
In a drive to help individuals enhance oral health and tackle the pervasive issue of tooth sensitivity, Dentist 101 of Houston is announced its initiative in Bellaire to educate the public about the causes, treatments, and preventive measures associated with tooth sensitivity, a common problem that affects nearly 40% of the global population.
More details can be found at https://txdentist101.com/bellaire.html
Dentist 101 of Houston's newly announced campaign is aimed at raising awareness about the fact that tooth sensitivity can be effectively prevented with in-office and at-home treatments. The dental practice advises individuals currently grappling with sensitive teeth to consult their dentists as soon as possible to get a suitable treatment plan and preempt further deterioration of their teeth.
The campaign highlights overbrushing, in particular, among the key causes of sensitive teeth, with brushing too vigorously or using a toothbrush with hard bristles, being among the main triggers. The American Dental Association advises individuals to brush their teeth for two minutes twice a day with a toothbrush that has soft bristles to prevent tooth sensitivity. Using toothpaste specially developed for sensitive teeth can also help minimize symptoms.
More information is available at https://www.digitaljournal.com/pr/news/ampifire/westchase-houston-tooth-sensitivity-diagnosis-treatment-service-expands and https://www.digitaljournal.com/pr/news/sharpstown-family-dentist-sensitive-teeth-treatment-prevention-program-update
Before embarking on any treatment, it is crucial that the root cause of tooth sensitivity be identified first, Dentist 101 of Houston says. Common causes include enamel erosion, gum recession, tooth decay, teeth grinding, or dental procedures. As such, the staff at the practice performs a thorough examination to come up with an accurate diagnosis and offers a broad range of dental treatments that provide lasting relief from sensitive teeth.
Dentist 101 of Houston also offers dental check-ups to regularly monitor a patient's oral health and address any emerging issues promptly. The dental practice is committed to making each visit a safe and comfortable experience, especially for pediatric patients.
The dental practice provides treatments for patients with PPO and Medicaid among other dental insurance programs.
"Dentist 101 of Houston is a family-friendly and multilingual dental practice offering general dentistry and dental implant services in the Houston area. They strive to offer friendly, approachable, and caring services that put the patient first. They proudly offer services in English, Spanish, Cantonese, Mandarin, and Taiwanese," a representative said.
Interested parties who want to know more about Dentist 101 of Houston may visit https://txdentist101.com/index.html
Contact Info:
Name: Dr. Jessica Su
Email: Send Email
Organization: Dentist 101 of Houston
Address: 9180 Bellaire Blvd Ste B, Houston, TX 77036, United States
Phone: +1-713-773-1300
Website: https://www.txdentist101.com/

Release ID: 89101374