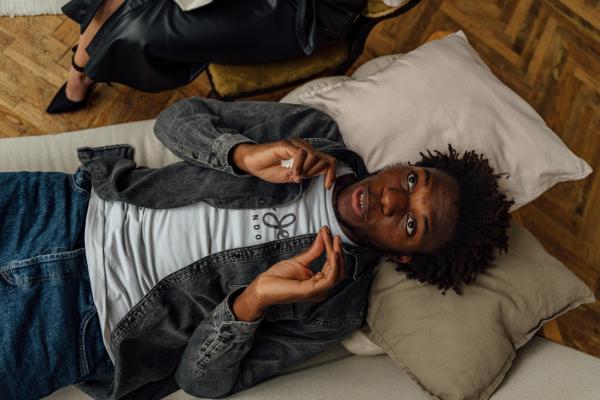 - February 23, 2022 /NewsNetwork/ —
There are three newly launched, one-on-one hypnotherapy programs for clients to choose from.
Starting Over, Starting NOW! offers "Re-SET Your Mind," "Re-FOCUS Your Reality," and "Re-BUILD Your Life." Clients can choose from 1, 3 and 12- month programs based on their personal needs and life goals. Each program is specifically designed and custom tailored to support individuals who are ready to start again while rebuilding every area of life. Each of these Hypnotherapy and HypnoCoaching programs will develop their confidence, self-belief, and resilience so they can achieve their life's ambitions.
More information is available at https://www.cyndeebaker.com
In addition to whole-life coaching exercises, clients will be empowered to take control of their subconscious mind. This enables them to work in harmony mentally instead of tearing down their own dreams with negative emotions, self-sabotaging thoughts, harmful behaviors, and self-destructive habits. Through the latest programs, Starting Over, Starting NOW! helps clients transform their lives from the inside out.
When clients choose to work one-on-one, they are offered a 60-minute call, which allows them to better understand how Cyndee works while also giving her the opportunity to assess their needs. Throughout their chosen program, individuals are taught to celebrate successes, problem solve struggles and brainstorm strategies that will become the framework for their personalized toolbox of skills to overcome any challenges that arise. Coping strategies for when things don't work out as planned, now and in the future.
Aside from one-on-one sessions to help clients overcome specific issues, Starting Over, Starting NOW! also offers membership to a monthly women's group called The Inner Circle. The idea behind the group is to bring strong women together to learn, support and change their lives together.
In addition to eBooks, Hypnotherapy recordings, and activities to help members stay on target, advantages of joining the group include access to weekly, online HypnoCoaching sessions with Cyndee and a private Facebook group to gather in.
Starting Over, Starting NOW! helps ambitious women deal with issues that are holding them back – whether the block is subconscious or deliberate. As a qualified mental health counselor and hypnotherapist, Cyndee is well placed to use a proven combination of science, Hypnotherapy, personal coaching, and healing methods to empower clients to live the life they have always dreamed of.
Whether they want to heal from past traumas, overcome anxiety, self-destructive behaviors, or negative thinking patterns, Starting Over, Starting NOW! covers it all.
A happy client wrote: "Cyndee is very intuitive, a really good listener, and she is warm and friendly. Cyndee's coaching and therapy experience allows her to ask the right questions to shed light on the issue. Then you can quickly move to a more empowered and clear state."
Interested parties are encouraged to visit https://www.cyndeebaker.com to find out more.
Release ID: 89065394