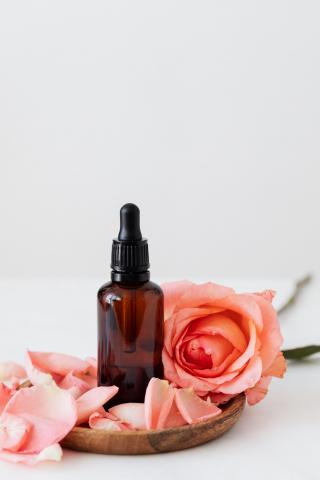 - November 16, 2021 /PressCable/ —
With consumers increasingly focusing on the ingredients in their cosmetics, Beavercreek Labs is the first manufacturing facility dedicated to creating clean and natural beauty products. Based in Oregon City, the new facility offers everything startups and entrepreneurs need to build their own beauty brands.
Sustainability and ethical practices have never been more important. From the food we eat to the clothing we wear, consumers are increasingly looking for products that utilize natural ingredients and materials. This demand is transforming the cosmetic industry, too, with research estimating that natural beauty products will become a 54.5 billion dollar industry by 2027.
Not only is this demand revolutionizing the industry, but it is also giving entrepreneurs and startups a unique opportunity to launch their own beauty brands. In order to support these innovators, Beavercreek Labs has launched the first all-natural cosmetic manufacturing facility based in Oregon City, OR.
The innovative facility places clean beauty at the forefront of every product they produce, and they are committed to ensuring the industry is not only sustainable but profitable for everyone involved. The organization was founded by a group of highly experienced chemists who have worked for some of the biggest brands in the United States.
However, becoming tired of products full of chemical ingredients and practices that potentially compromised safety in order to achieve results, they decided to launch Beavercreek Labs. The company is dedicated to providing entrepreneurs, startups, and established brands with the very best service possible while also ensuring that customers do not need to sacrifice high quality for safety or sustainability.
Refusing to make or sell cosmetics that are not sustainable, cruelty-free, or environmentally friendly, all cosmetics produced by Beavercreek Labs are guaranteed to be free from parabens, phthalates, sulfates, and many of the other ingredients commonly found in beauty products. By harnessing the power of nature, the new manufacturing facility is helping to transform the industry and giving entrepreneurs and startups the ability to produce the highest-quality, completely natural products.
The new GMPc compliant Oregon City facility is equipped with the latest state-of-the-art equipment and is capable of producing a wide range of cosmetic products for the hair, face, and body. Customers will be able to enjoy both premium white-label turnkey formulations as well as customized solutions developed by experienced in-house R&D specialists.
Speaking on the launch of the new facility, Kate Rogers at Beavercreek Labs added, "We are really proud to be opening the doors to our all-new Oregon City manufacturing facility. At Beavercreek Labs, our entire team has years of experience working within the cosmetic industry, and we have seen first-hand some of the harmful chemicals that modern beauty products contain.
That is why our mission is to revolutionize the industry with our state-of-the-art manufacturing facility. This new property focuses on creating clean, completely natural products. Beaverbrook Labs prides itself on delivering the highest quality solutions possible, and we are able to offer clients a huge array of products for hair, face, and body care, including anti-aging creams, eyecare serums, moisturizes, and more.
We want every client to be able to benefit from premium products, and our team of chemists is able to create bespoke formulations or improve on existing ones to ensure end-users are able to enjoy the very best products on the market."
To find out more about Beavercreek Labs, visit
https://www.beavercreeklabs.com/
.
Release ID: 89052936