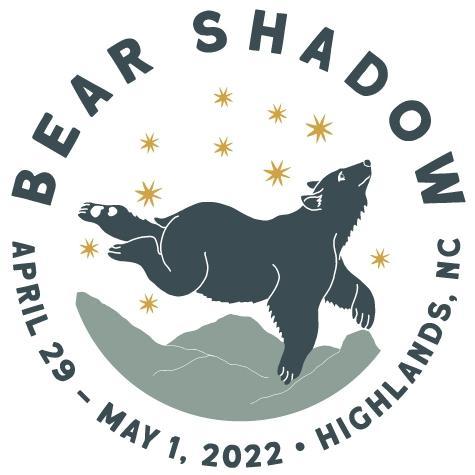 - February 28, 2022 /PressCable/ —
Bear Shadow, the multi day music festival returns to Highlands, NC enabling everyone to enjoy live music once again!
Article by Malika Bowling
In 2021 Bear Shadow Music Festival in Highlands was the first multi-day music festival in the United States post COVID-19 shutdown. Set on a 50 acre farm near Highlands, NC, the event features a lineup of musicians from across the nation, and eclectic food and cocktails. More information: https://bearshadownc.com/
3-day lineup of musical acts for nearly any musical taste, from bluegrass and blues to folk and soul, including performances by Band of Horses, Lukas Nelson, Jamestown Revival, Trampled by Horses and more.
Bear Shadow hosts beloved bands from all over the country in Highlands, North Carolina for a long weekend of music and fun in the mountains. "When we had to find a new venue last year because our original spot in Highlands didn't allow for the right amount of social distancing we were so afraid we were going to have to cancel." says Casey Reid of Eleven Events.
Reid continues "We were so glad to connect with the owners of Scaly Farm who generously allowed us to host Bear Shadow music festival on their property. It was a beautiful backdrop to have the lovely mountains in the background. It was such a success, we are having it at the same 50-acre farm again in 2022."
Performances begin on Friday, April 29th and end Sunday May 1st. On Friday and Saturday performers will be onstage from 5:00 pm to 10:30 pm. On Sunday performances are noon to 5:30 pm. There are three performances nightly. Get tickets here – https://bearshadownc.com/
Single day tickets are $125 per day. This includes:
– Admittance to nightly performances
– Drinks – beer, wine and premium non-alcoholic beverages.
– Complimentary shuttles to and from Downtown Highlands to Winfield Farm
VIP Single Day pricing is $250 and includes everything the General Admission ticket includes plus:
– Access to prime viewing areas
– Access to an exclusive VIP bar with shorter lines
– Priority entrance lane into the festival
– VIP Bathrooms
Other resources for Highlands, NC:
Bear Shadow Music Festival 2021 – https://roamilicious.com/web-stories/the-healing-power-of-music/
Dining Guide Highlands, NC – https://roamilicious.com/highlands-nc-best-restaurants-dining-guide/
Highlands, NC Waterfalls – https://roamilicious.com/must-visit-waterfalls-in-highlands-and-cashiers-nc/
As with many concerts, COVID-19 vaccination or negative COVID-19 test result is required to attend the festival.
Release ID: 89065952