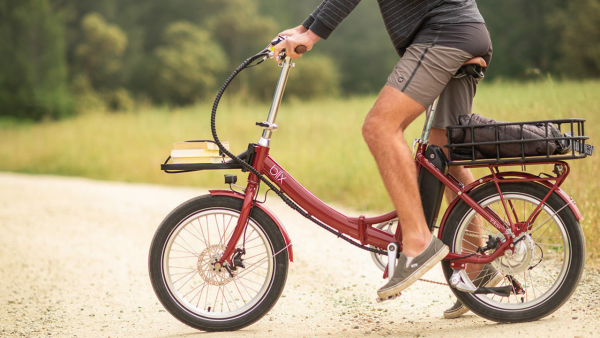 - March 3, 2022 /PressCable/ —
A long popular and iconic style, the beach cruiser is famous worldwide for its expressive, retro styling, comfortable upright seating posture, and durable, simple steel construction. Now, with 2nd Chance Fitness, both biking enthusiasts and newcomers can enjoy the finest of the 2022 electric editions of this beautiful bike.
More details can be found at https://personaltrainertn.com/beach-cruiser-electric-bikes
In the current post-Covid world, where gym closures remain common and reluctance to take crowded mass transit forms remains high. 2nd Chance Fitness believes that cycling with one of their new bikes offers a healthy, environmentally friendly, pleasant, and convenient way to travel throughout the city in day-to-day life.
In particular, their new electric beach cruisers are designed to maximize a rider's fitness by gradually and naturally improving their stamina.
Given the sprawling suburban nature of Smyrna and nearby Nashville, the company understands that cycling the old-fashioned analog way can be, for many, too daunting to attempt. As such, they believe electronic bikes are the perfect transit choice for people of all ages and all strength levels.
Balancing the joy and freedom that comes from cycling with the electric boost that is needed to travel longer distances, faster, 2nd Chance Fitness is offering interested customers access to the US' top brands and the detailed consumer advice that is needed for a first-timer to make the right choice of e-bike.
Featuring bikes like the mint green Sol Eclipse, a prime choice for aesthetics with its wide handlebars, glossy finish and comfortable brown leather seat, and the compact folding Vika+ Flex retro red bike, which has a range of 45 miles, the platform has options to suit all needs, interests, and budgets.
2nd Chance Fitness is the virtual home of Smyrna-based ISSA-certified personal trainer Secoy Reeves. Users can access virtual training courses, meal prep information, and general fitness and well-being advice through his online platform.
The trainer and fitness expert said, "You should buy an electric bike if you want to be able to go farther and faster than regular bicycles would allow. They're good for fitness because they make riding easier on your joints and muscles; they reduce strain on the body by providing help to get up hills or off the line at lights or intersections."
More information is available at https://personaltrainertn.com
Release ID: 89066552