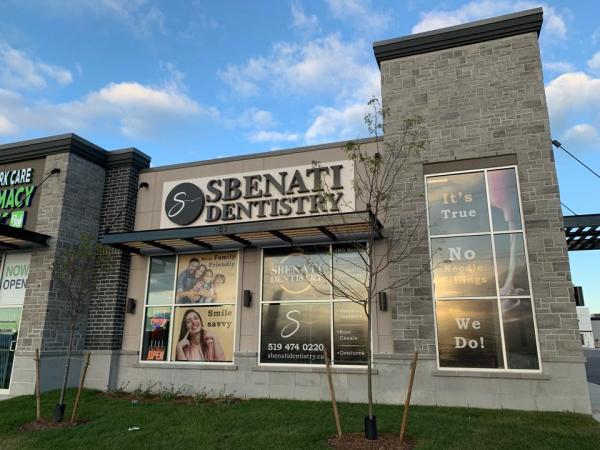 - June 25, 2021 /PressCable/ —
Be ready for when the masks come off and your smile is showing all the time. The main aim was always to help people love their smiles by providing top of the line orthodontic treatment through Invisalign. Learn about how Invisalign is helping patients glow in preparation for lessening measures.
Dr. Halim Sbenati, Owner, Doctor of Dental Surgery at Sbenati Dentistry, says: "We wanted to tackle a new problem people are facing with the pandemic and the lessening health restrictions. Currently you are able to hide behind your mask and cannot share your smile with others. Spreading love through smiles is important, so be prepared for when the masks come off and get ready to share some positivity. We felt this was a problem because people may begin to believe that their oral health and appearance matter less since your mouth is rarely seen due to constant mask wearing. This could cause low-self esteem for when masks finally come off."
So as a welcome breath of fresh air (soon this will be very literal), Invisalign is very subtle and offers a fix to many issues improving your oral health and in turn your self esteem. Sbenati Dentistry chose to make this move because they care about your confidence levels. If you are worried about when we no longer wear masks, visit Sbenati Dentistry for your consultation and become one step closer to radiating happiness and health from your mouth.
Dr. Halim Sbenati also said "We want to give our customers excitement about showing off your new smile when masks are no longer covering your pearly whites. With Invisalign, they have a fresh new possibility. We want them to feel like their smiles are beautiful and contagious when using Invisalign. Trying something new is never easy, but the best things in life rarely are."
Since Day 1 it has always aimed to to deliver confidence by helping you to love your smile. This mission can be applied to the current times we live in, and looking forward! (especially when those lovely smiles are more visible).
A lot has changed through the course of this long COVID-19 pandemic, we have changed a lot about how we interact, connect with others and even smile. When returning to normalcy we will get to see more people smiling in public, which is definitely a plus. Get ready for when that time comes with a discrete and effective teeth straightening treatment at Sbenati Dentistry.
Invisalign is now available at Sbenati Dentistry. To find out more, it's possible to visit https://www.sbenatidentistry.ca/invisalign-london-ontario/
For further information about Sbenati Dentistry, all this can be discovered at https://www.sbenatidentistry.ca/
Release ID: 89030841