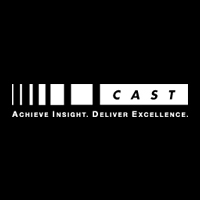 - April 5, 2016 /PressCable/ —
April 4, 2016 – NEW YORK – CAST, a leader in software analysis and measurement, today announced a joint webinar with The Boston Consulting Group to examine the role of technology assets in mergers and acquisitions. While technology is typically influential in the value and success rate of M&A, most organizations roll the dice when it comes to due diligence and post-merger integration.
During this critical time in a company's history, it is imperative for CIOs to deploy state of the art practices to avoid merger failure and technology blindness.
On Wednesday, April 6 from 11:00-11:30 am EDT, join Rishi Varma, Principal in The Boston Consulting Group's Technology Advantage practice, and Lev Lesokhin, CAST EVP of Software Analytics, for a discussion about the structural risks of software assets. During the 30-minute webinar, Rishi and Lev will describe how to use an analytics-based approach on an organization's application portfolio and how to de-risk due diligence and post-merger processes.
EVENT DETAILS
Webinar: BCG & CAST Present How to Avoid Merger Failure & Technology Blindness
Date: Wednesday, April 6, 2016
Time: 11:00-11:30 am EDT
About CAST
CAST is the world leader in software analysis and measurement, with unique technology resulting from $130 million in R&D investment. CAST introduces fact-based transparency into application development and sourcing to transform it into a management discipline. More than 250 companies across all industry sectors and geographies rely on CAST to prevent business disruption while reducing hard IT costs and software risk. CAST is an integral part of software delivery and maintenance at the world's leading IT service providers. Founded in 1990, CAST is listed on Euronext (CAS) and serves IT intensive enterprises worldwide with offices in North America, Europe and India.
For more information about CAST:
Web: http://www.castsoftware.com
Blog: http://blog.castsoftware.com
Twitter: http://www.twitter.com/onquality
Contact info can be found below.
Release ID: 109525