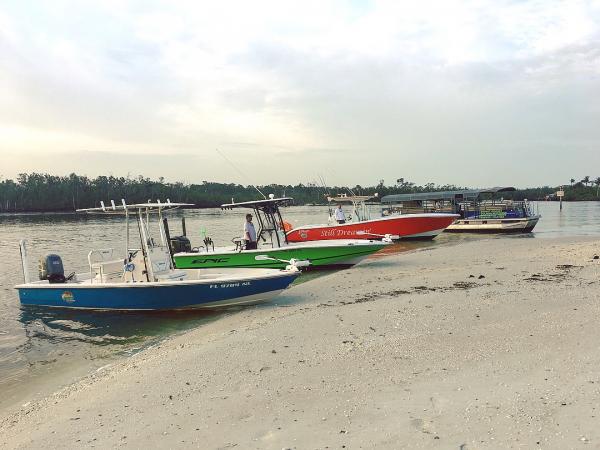 - August 5, 2020 /NewsNetwork/ —
Captain Joey D Charters has updated its offshore fishing charter services in the Bayfront area of Naples in Florida, for people wanting to explore the fishing opportunities the depths the Gulf of Mexico has to offer.
More information is available at https://www.captjoeydcharters.com
The updated charter fishing services from Captain Joey D Charters offers people a one of a kind experience for offshore and deep-sea fishing with several packages to suit any budget or plans.
The Gulf of Mexico has a wide range of aquatic life that makes it a popular destination for fishing. The area sees species such as Snooks, Black Drums, and Trout being found nearshore and Barracuda, Goliath Grouper, Snappers, Cobia, Kingfish, and Spanish mackerel being seen offshore.
Captain Joey D Charters offshore fishing charter in Bayfront takes clients up to 80 miles out onto the Gulf of Mexico from Naples. The company's boat charters are able to help people find and explore the finest areas of the waters, visiting untouched gems and exclusive areas for the best fishing opportunities.
The range of boats available from Captain Joey D Charters includes a 32ft Yellowfin, named Still Dreamin', which is used for their offshore charters. Still Dreamin' is a blend of form and function which gives people an ideal vessel for chasing grouper or barracuda along the coast, and American Reds on the rip.
All of the Bayfront company's fishing charters come at a range of rates and packages, allowing for four, six, or full-day excursions, giving customers the ability to customize their trip to their needs.
With over 30 years of experience in the industry, Captain Joey D Charters has been in business since 2002. In addition to their offshore charters, they also offer specialized backwater, nearshore, and sightseeing excursions in the Naples area for families and groups.
A spokesperson for Captain Joey D Charters said, "At the core of our company, we believe in creating close ties with each customer to best understand their needs and preferences."
Interested parties can find more information by visiting the website mentioned above.
Release ID: 88971314